Crappie are not big but are keepers. Released them anyway.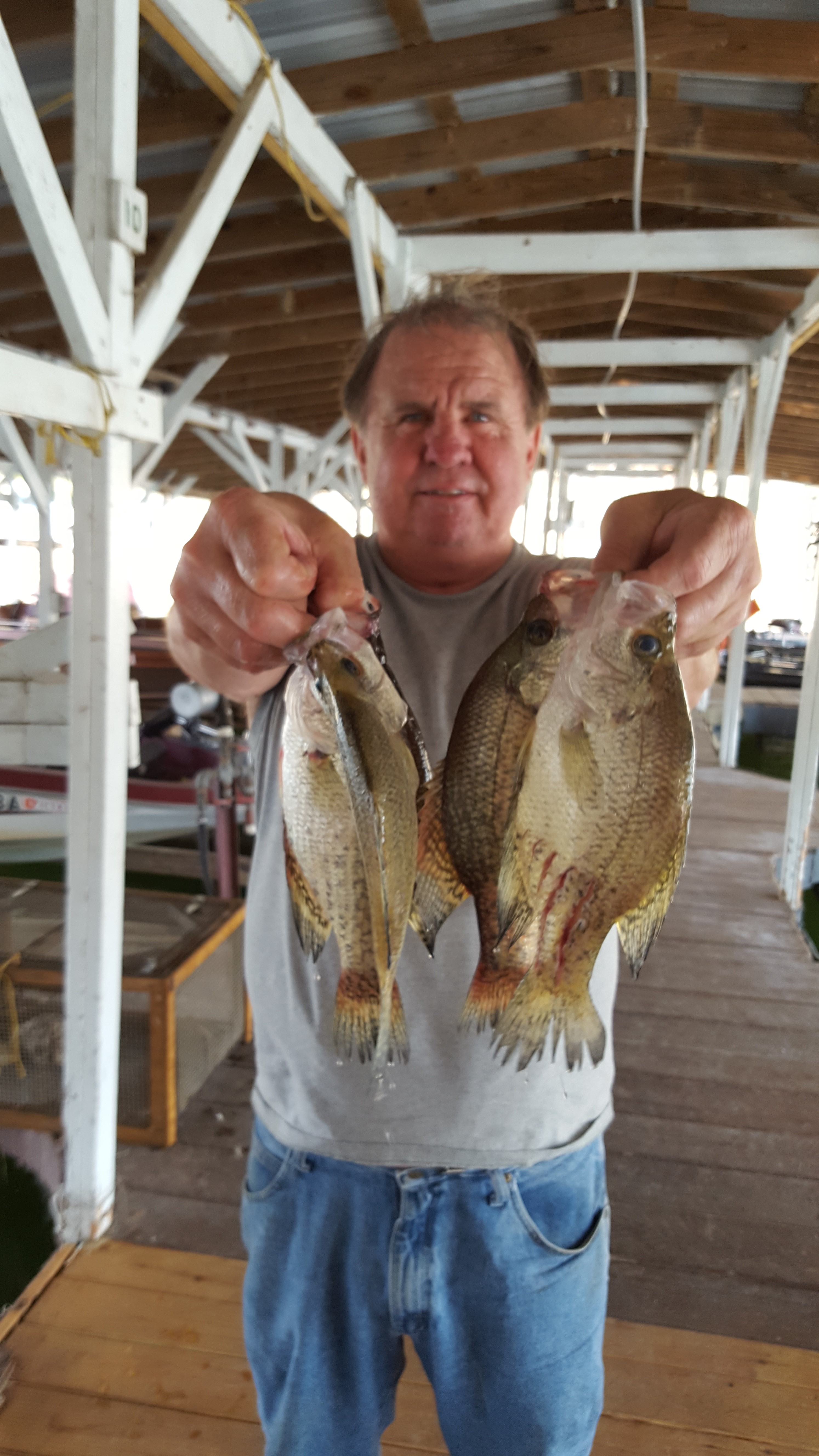 Mike Eakle caught most of the fish but i cannot drive his camera.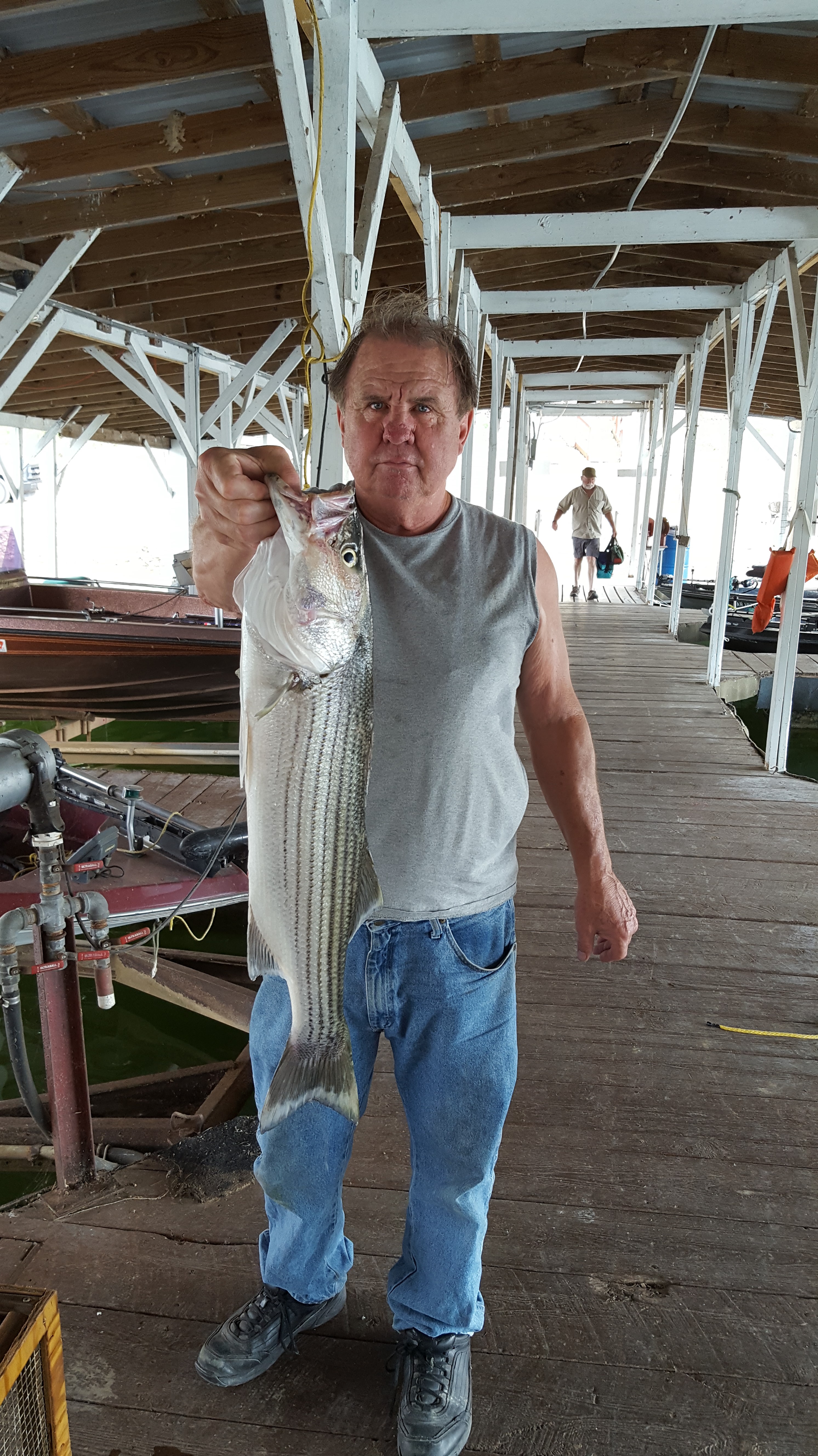 The lake level is 556.45 and is back to normal. There is no surge capacity for a big rain. Lake is still stained with the constant drop but is a good color for fishing. People are catching fish in Blackburns area of the lake but not a lot of big ones. Crappie are running from 9-11 inches and stripers are small and skinny. Walleye a numerous but many are short. You have to catch 5 or 6 to get a keeper. Small stripers are around the island and white bass are in Blackburns creek. Blackburns brush piles are all holding some crappie and bluegill. Fishing is getting better. Water temperature was 82 last evening. There are lots of small bass. The total fish population is excellent.