Tom Kelly with some nice walleye caught Saturday and Sunday.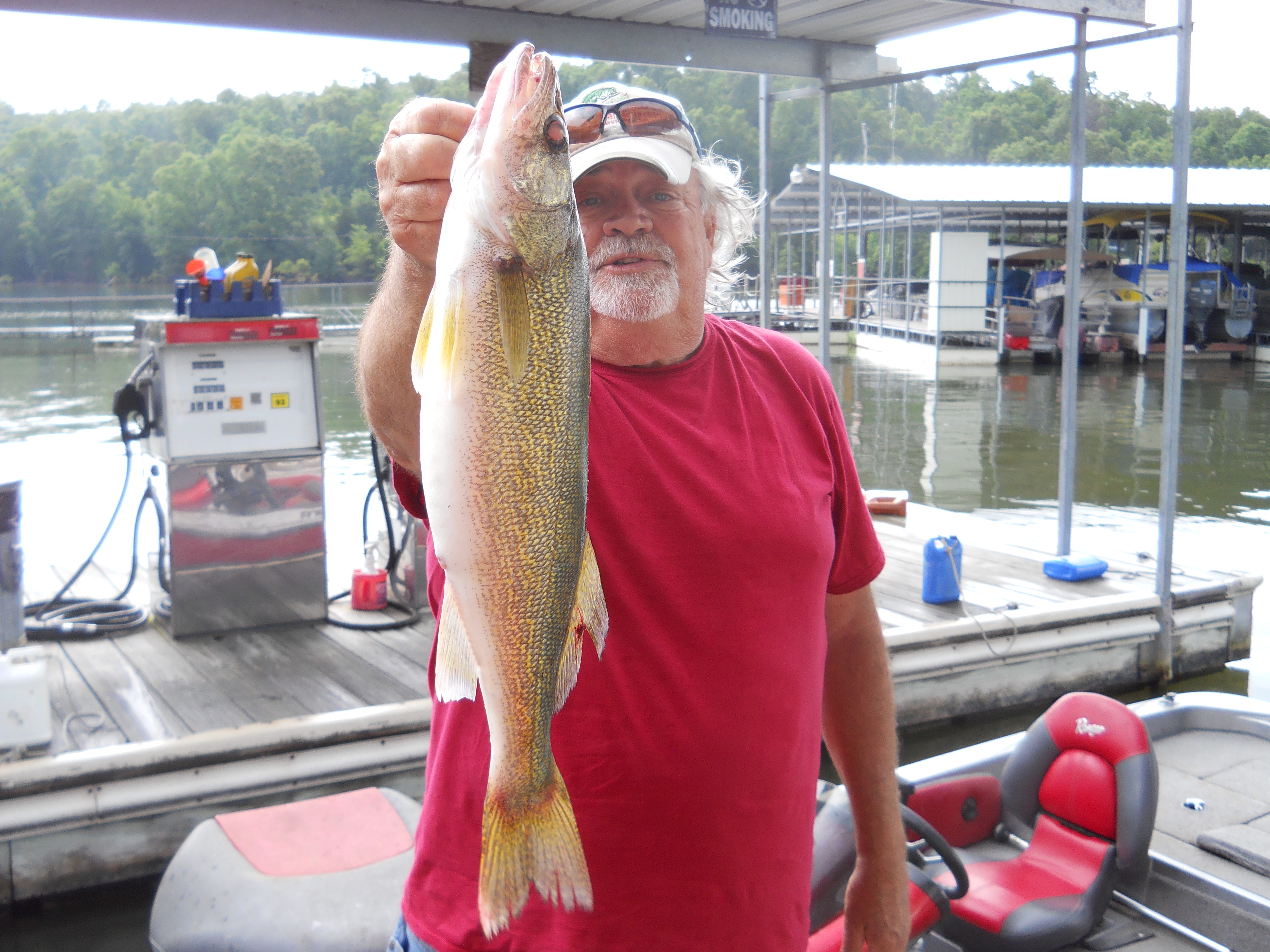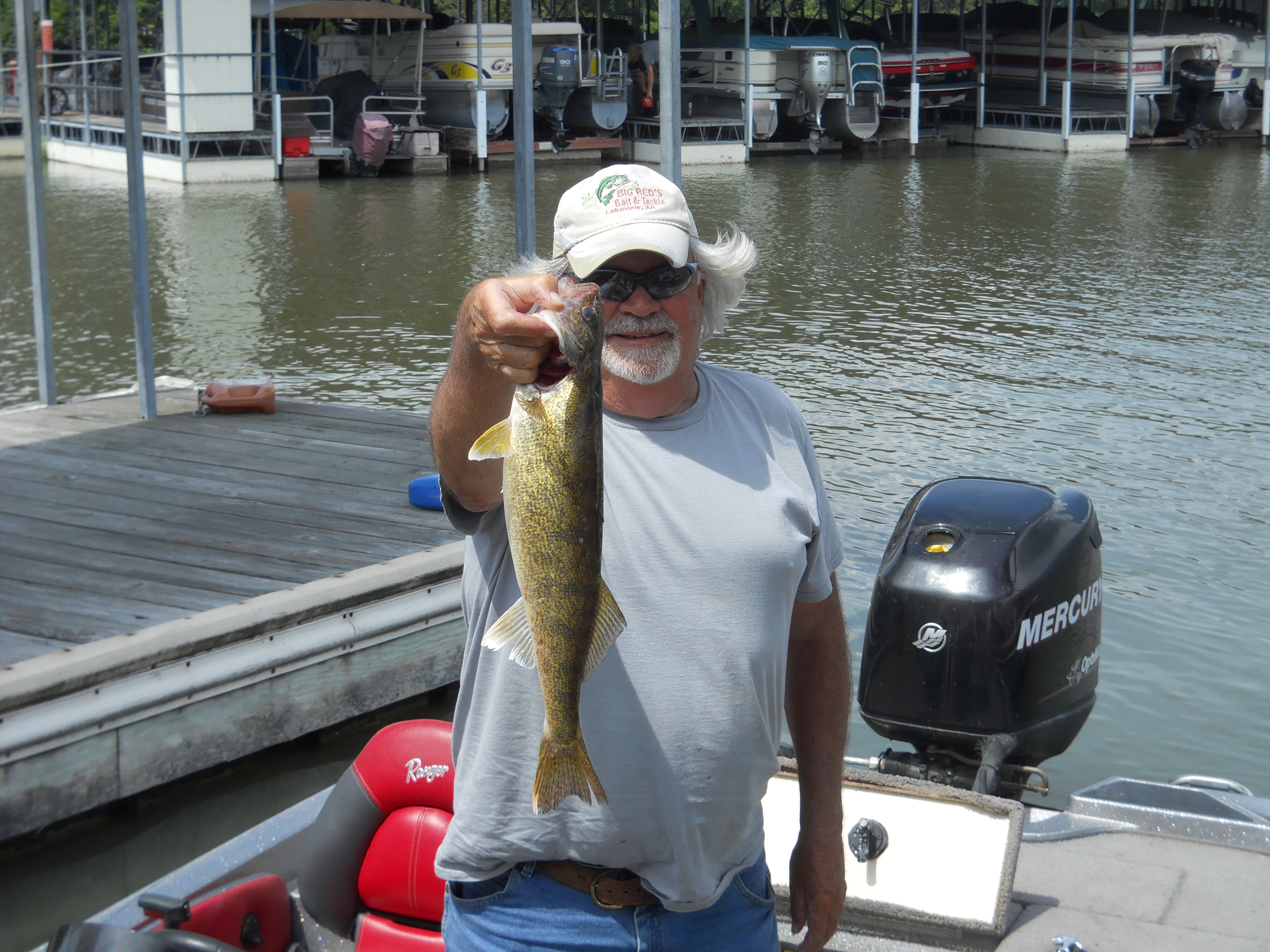 Bart Vandervelde with a nice Norfork Lake Bass. Sorry to see him and Caroline go home.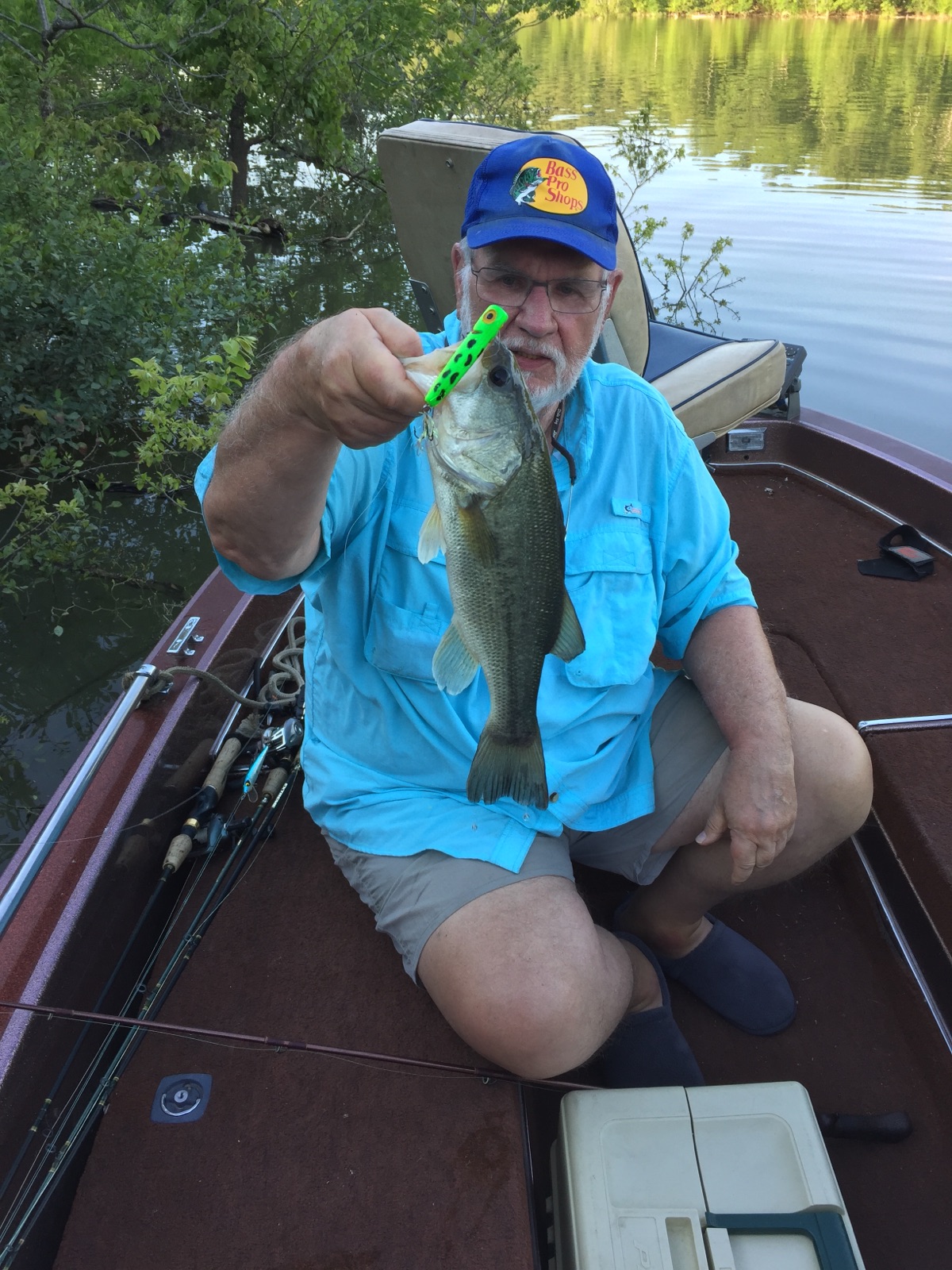 The lake has dropped to 576 with both generators running continuously despite getting and inch of rain. The lake dropped 1-1/2 inches in the last 24-hours. Walleye are biting in float creek on spinner baits and bass are doing the same in Diamond Bay on both spinner baits and spooks. The you can call the bass up despite them not surfacing on a spitin image. They will come up a few feet to get it. Catfishing in the backs creeks has slowed down and I am moving to my summer place. Good launching sites are available in Panther Bay, Cranfield and Robinson Point park but truck and trailer parking is limited. Have someone with you and be prepared to walk. Courtesy docks are unavailable. Most places have some camping but you had better call ahead. When you stay at a resort make sure your cabin has a covered porch. You can rig your poles, play cards and smoke out of the weather. Better than staying in the cabin. Our price for a 1-bedroom cabin is $75/day for two people. The weather is to be perfect for the next week with high pressure, sunny skies and normal temperatures which are the low 80's. The lake level dropping has trapped most debris on the bank and the water coming in from the river has cleared the water north of Cranfield. Shad are mostly on the bank and under submerged brush and trees. Find a place part way back in the creeks where you can cast to the bank with a spinner bait. Top water fish are not coming up every morning.