Fred Schneider from Kelso. Missouri Shows off Some Norfork Lake Crappie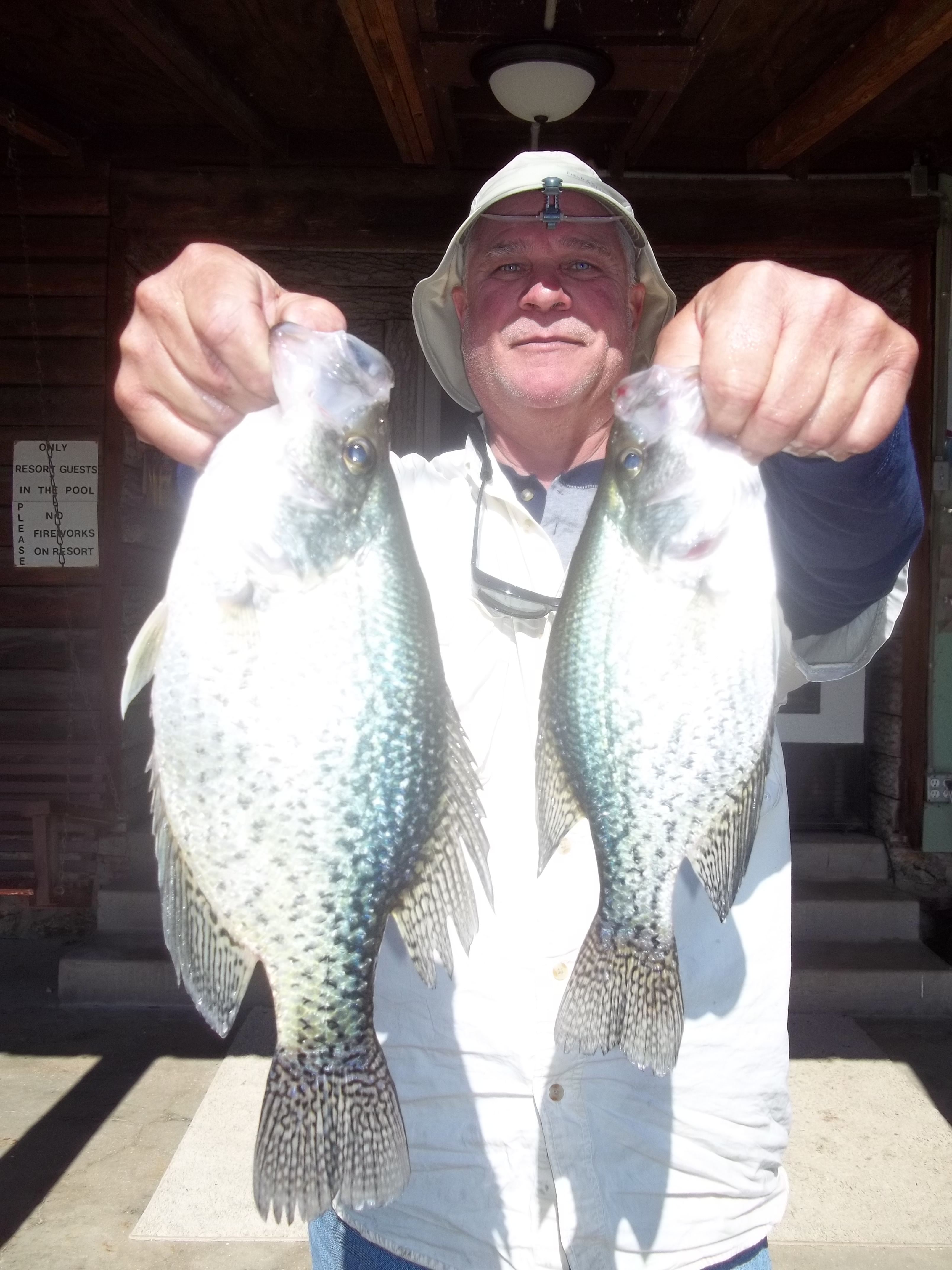 Tom Kelly caught some good ones.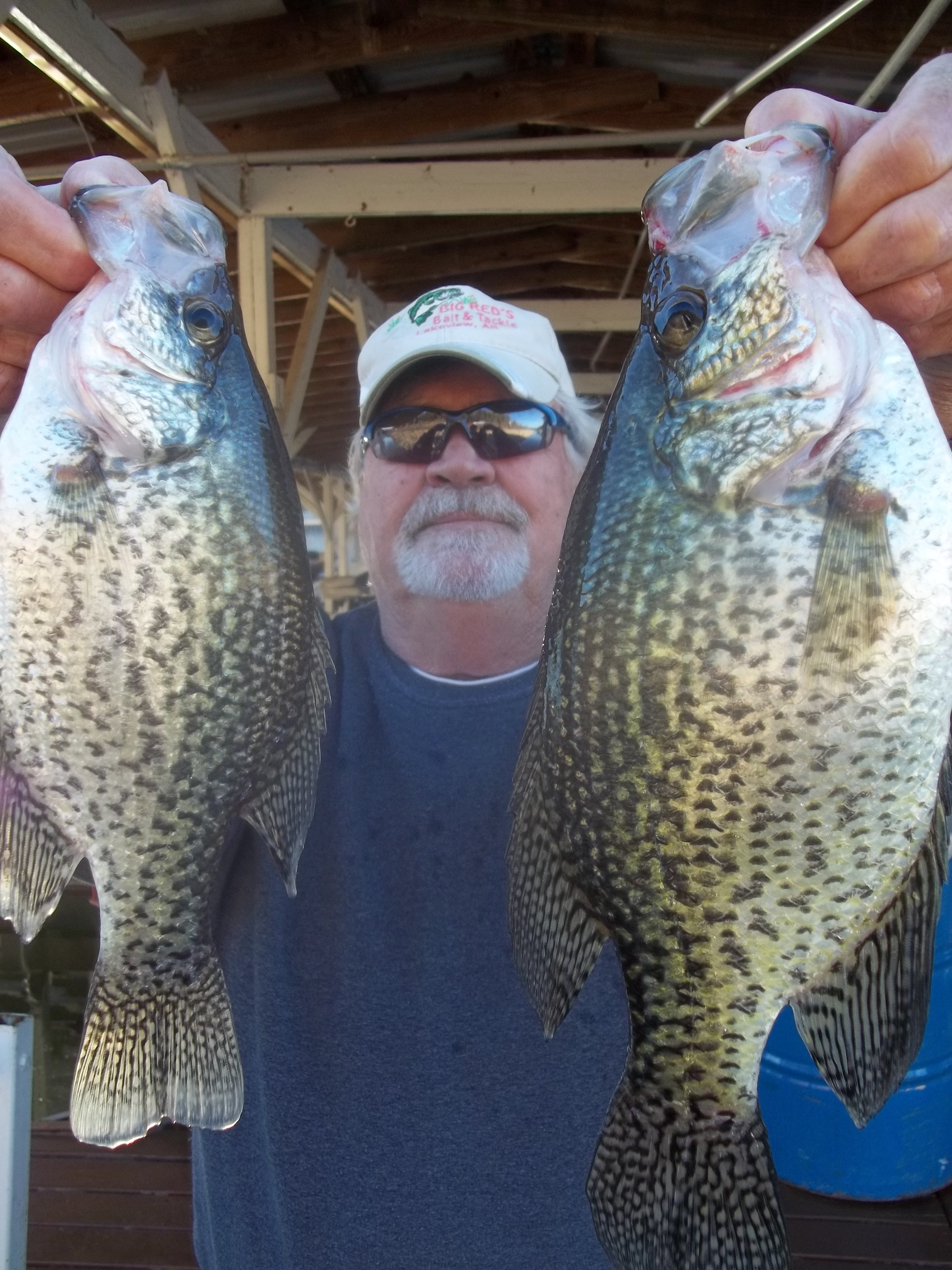 They quit generating yesterday afternoon and the level is creeping up towards 547. I went out in the Cranfield area for Crappie but could not catch any great big ones. They are there though. Mostly all I could catch was white bass and I do not have much use for them. The water temperature was 55 degrees but should not rise with the much cooler temperatures for the next two days. These fronts sure turn the fish on and off but you can catch big fish almost everyday if you work on it. When I catch large numbers they are usuall smaller and when I catch just a few they are usually big. I like big. The brush piles are producing but not everyday and the fish are moving with the shad which tend to move shallower in the evening. Big schools are on brush at 20-30 feet in the evening. The big males will move off the brush soon and to the creeks with the smaller ones to follow as the water warms. I have not killed any fish to tell the condition of the eggs in the females. Things start to happen around here at about 60 degrees water temperature. Last year we had a warm winter but was slow warming up in the spring and i caught a lot of fish off the brush until late April and paused a bit and then again in mid May. Walleye fishing gets real good in May but some are caught in March too. I used to say the top water bite peaked in Mid April but I will have to wait and see.