Put several in the trophy pond yesterday. It is ready.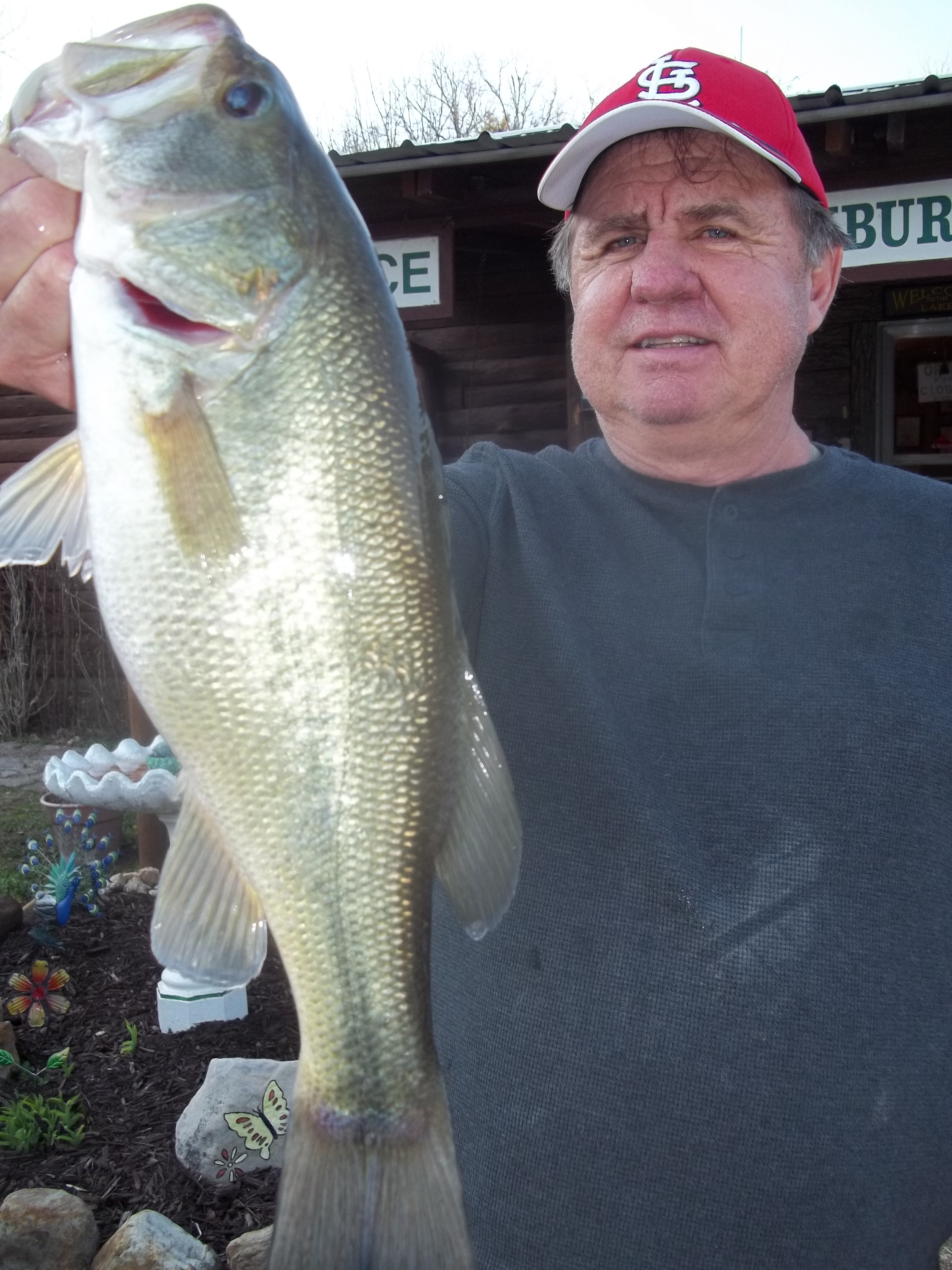 Tom Kelly released these under Blackburns dock.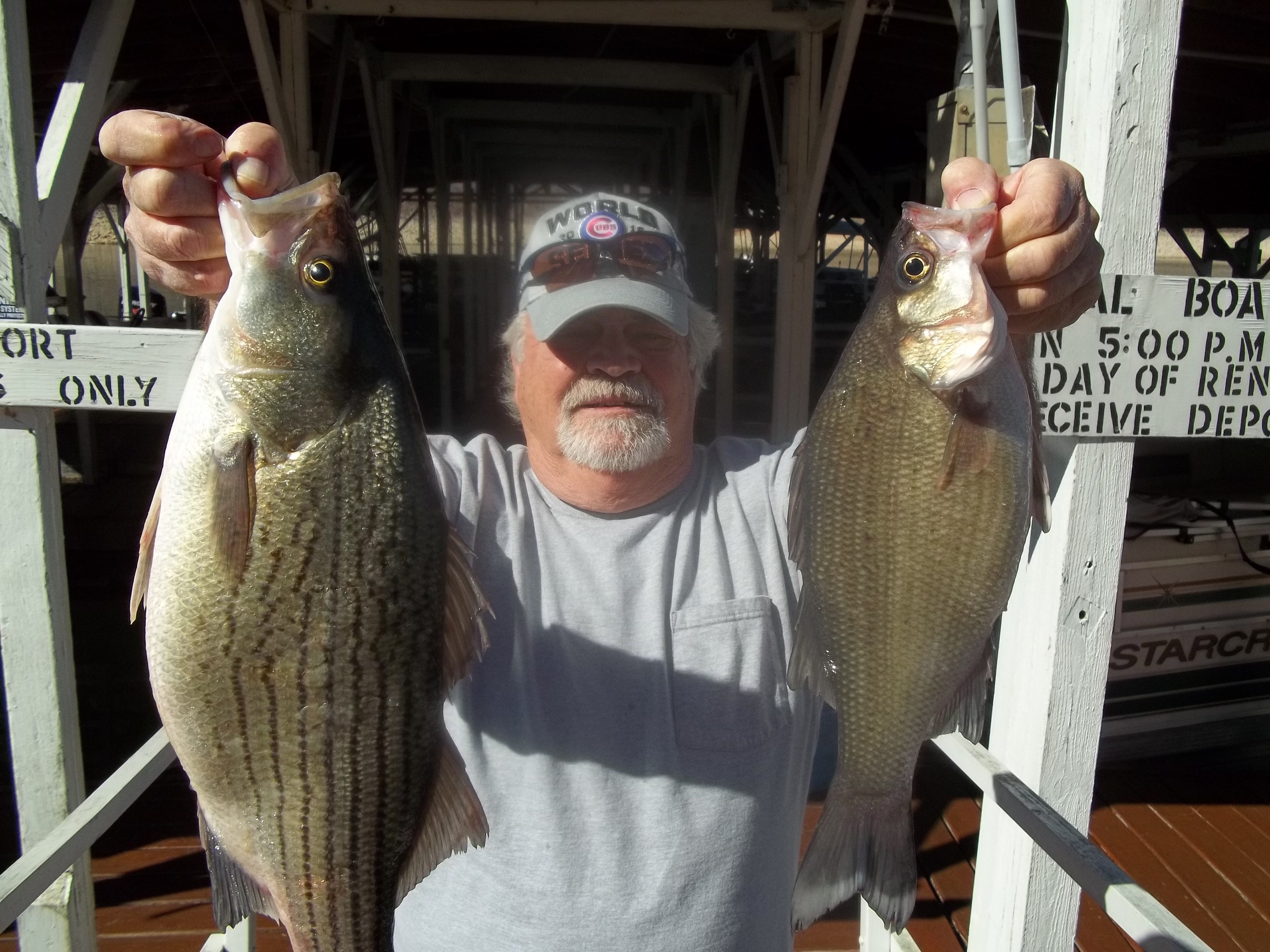 Everybody caught good fish yesterday. Tom Kelly, Roger, the Gibbs clan (they filled the basket), Binks and Scuba Steve. The shad are small so downsize your spoon. Right now the 1/4 ounce one is the best. I determine spoon size by two things: how deep you are fishing and how hard the wind is blowing. I only use the one ounce in the summer when the fish are deep. Meaning over 70-feet. 3/4 ounce from 60-70 ft. and 1/2 ounce from 40-60 and 1/4 ounce less than 40. You can get by with a 1/2 ounce most of the time but switch to the 1/4 if the shad are small as they are now. Change your line accordingly. The spoon works better when it is not dragging heavy line. This is true for all baits. If it is windy and you are having trouble keeping your line straight down go to a heavier spoon and go against the wind with your trolling motor. I use 10-lb. test for the one ounce spoon and a bait caster. Baitcasters work better for very big fish but I like spinning reels best. White bass are with the hybrids part way back in the creeks and some bass and crappie are on brush together. I caught some large bass and medium sized crappie. Roger caught some very large crappie and Tom Kelly white bass and hybrids. It was a beautiful day and the third day after the low pressure. That almost always makes for good fishing. It is cloudy today and I will be out as soon as I get my work done. Some walleye are moving north to spawn but not all do. Many do not spawn up in the river for some reason but just move to the backs of the major creeks. I am catching just a few and they are just barely keepers if that. I fish walleye on the shadowy banks with a soft plastic before dark in March and switch to a stick bait for stripers after dark. The water temperature is in the low 50's so it will not be long. The full moon is the 12th of March and that will be a good time to give the after dark bite a go. This is a fun time of year. You just have to dodge the cold fronts and fish right until it starts raining.