Tom Kelly caught this nice hybrid striper and released it under Blackburns dock.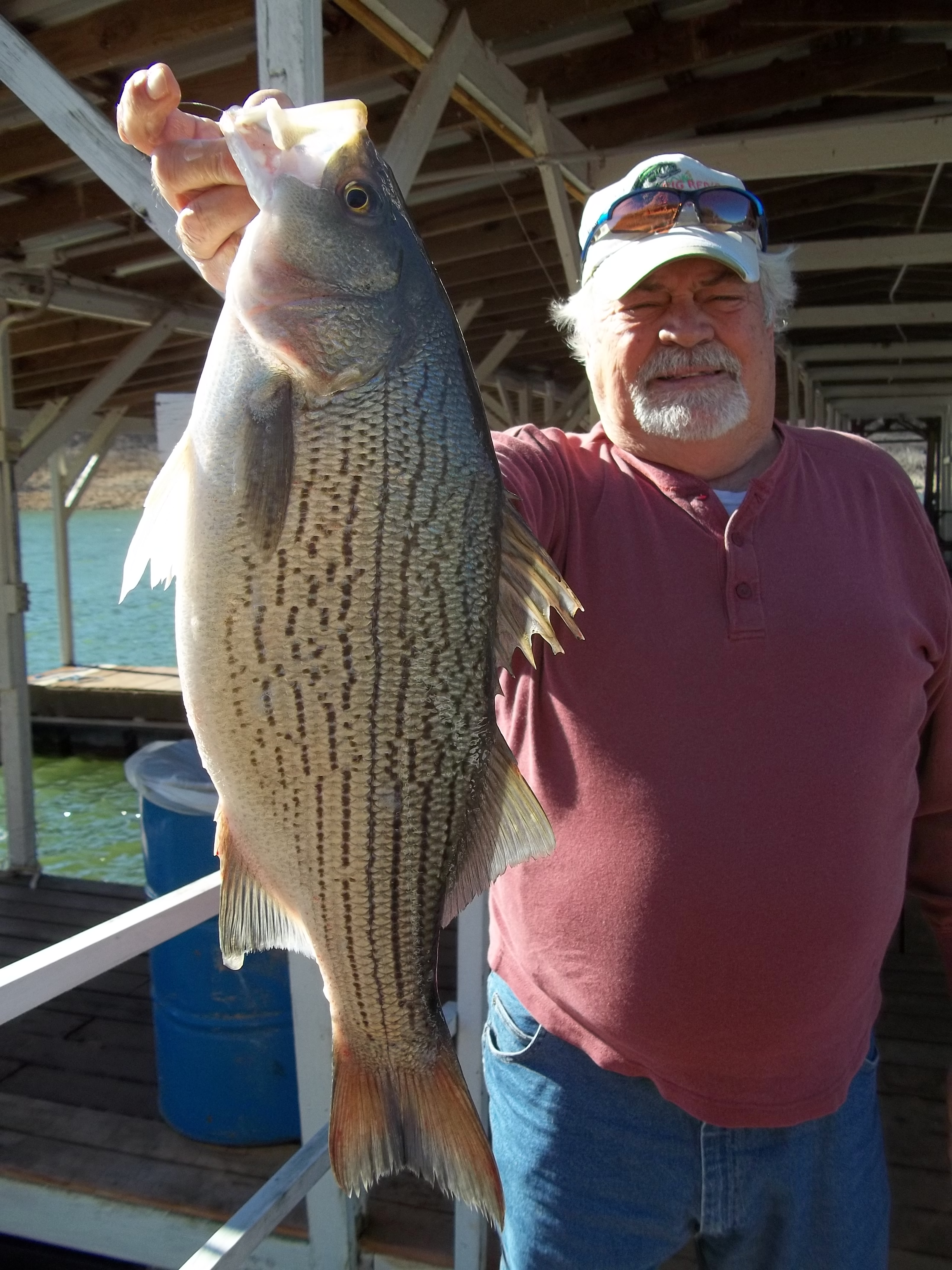 One of Scuba Steve's Bass. Now in the trophy pond.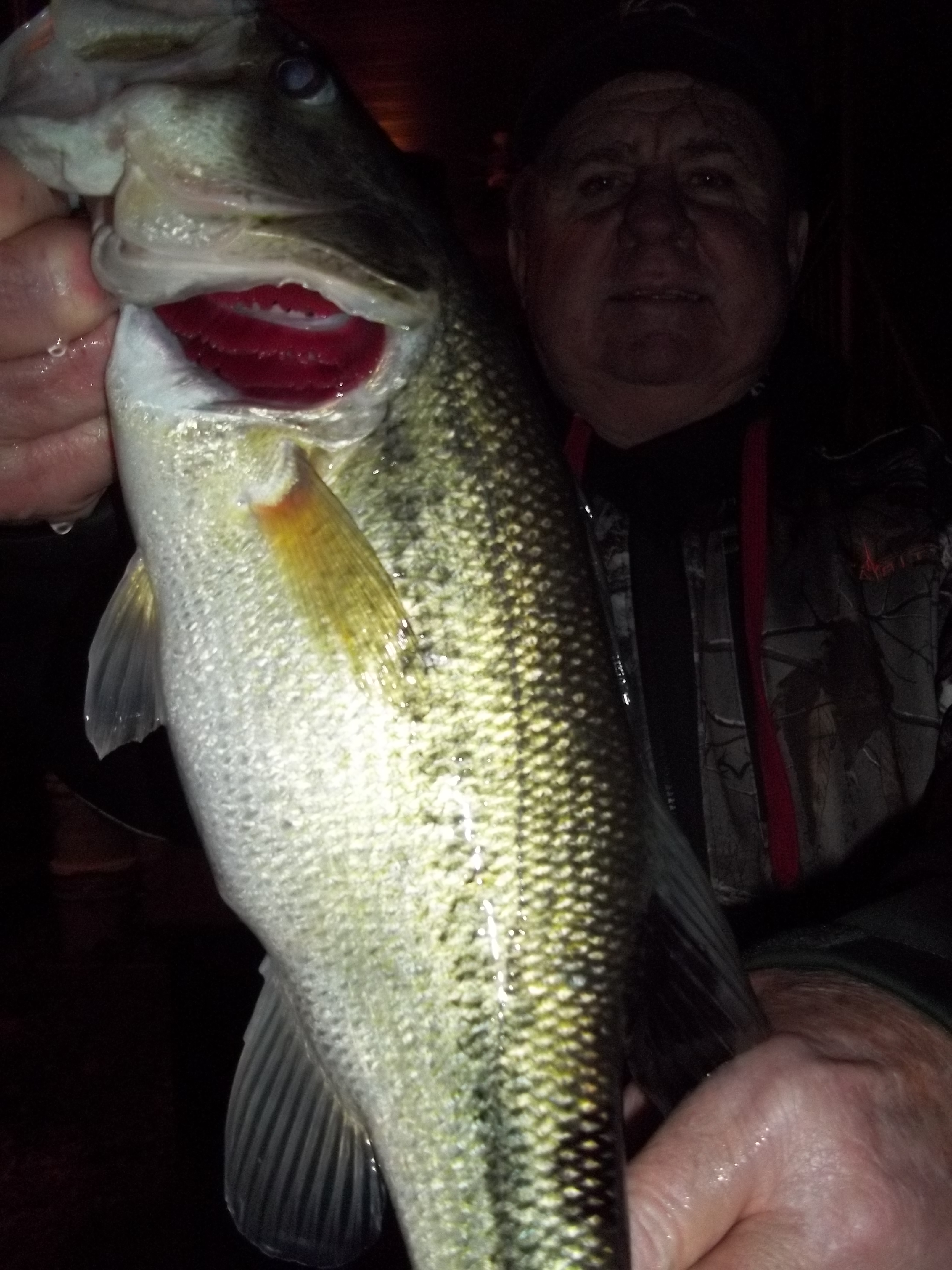 It was a nice warm day and the surface temperature was 48 degrees and the lake is still just under 548. I got some nice big bass on the grub after not being able to catch any crappie. I talked to Tom Kelly who was fishing next to Blackburns creek and he caught some bass and a nice hybrid striper. We both did notice that the shad moved from 45 feet down to more and more shallow after the sun went down and it cooled down. Not sure why. Open water fish are still in the mouth of major creeks and the bass are still on the steep river channel banks and at 16-18 feet depending on which way the wind has been prevailing. They were on the north bank with the south wind and moved across the lake with the wind shifting to the north for a while. Bass fishing is very good. It is hard to stay on the open water fish after you catch one as they are moving a lot. I am fishing mostly brush piles. They do not move much. Blackburns has some good ones. Bink's spoons and grubs.