Norfork Lake Winter Crappie Fishing.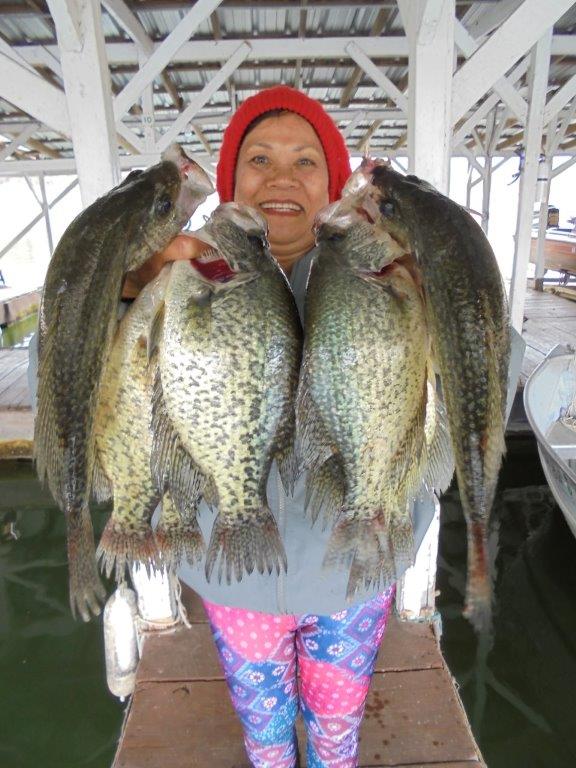 Look at the Size of these.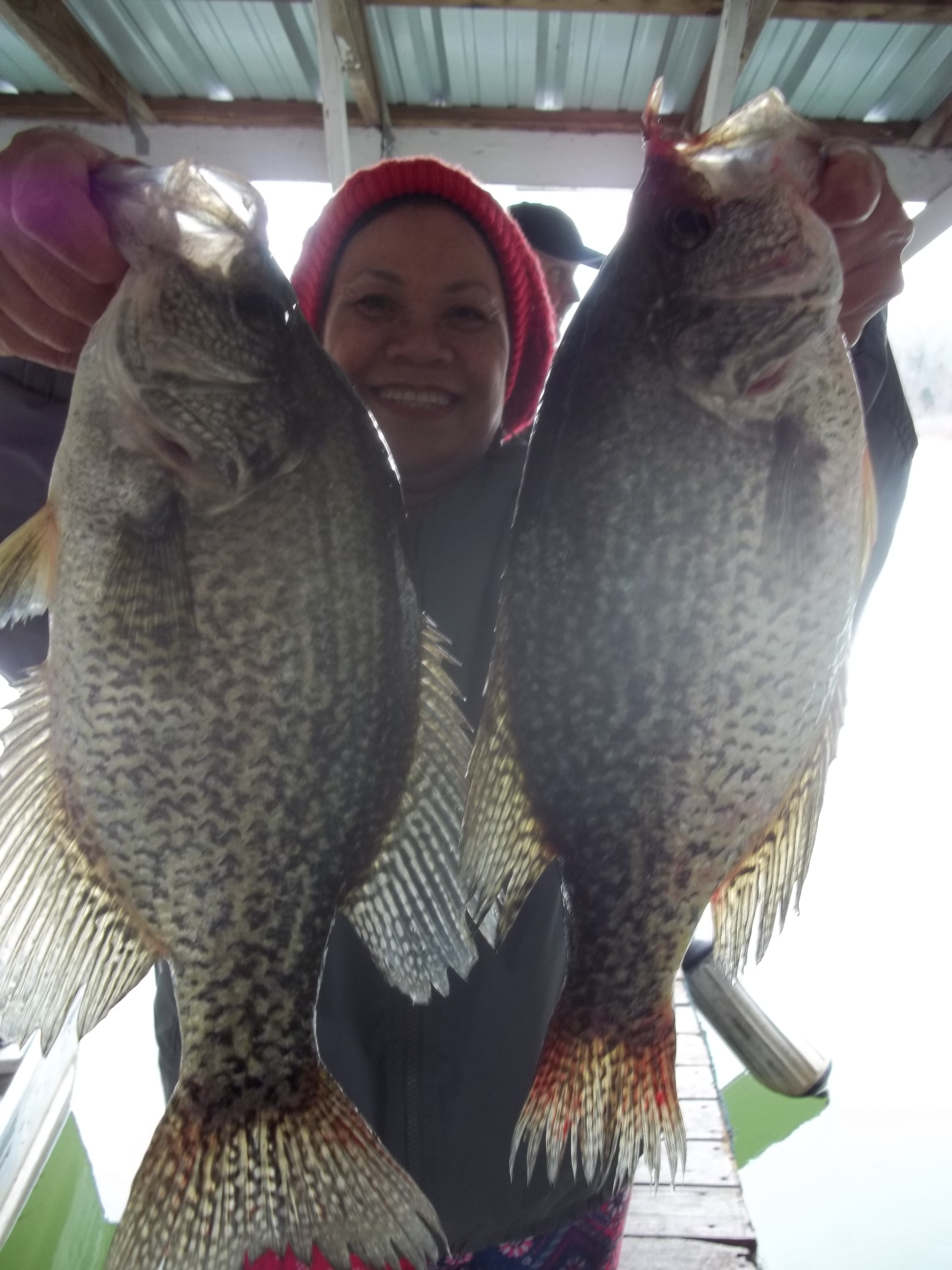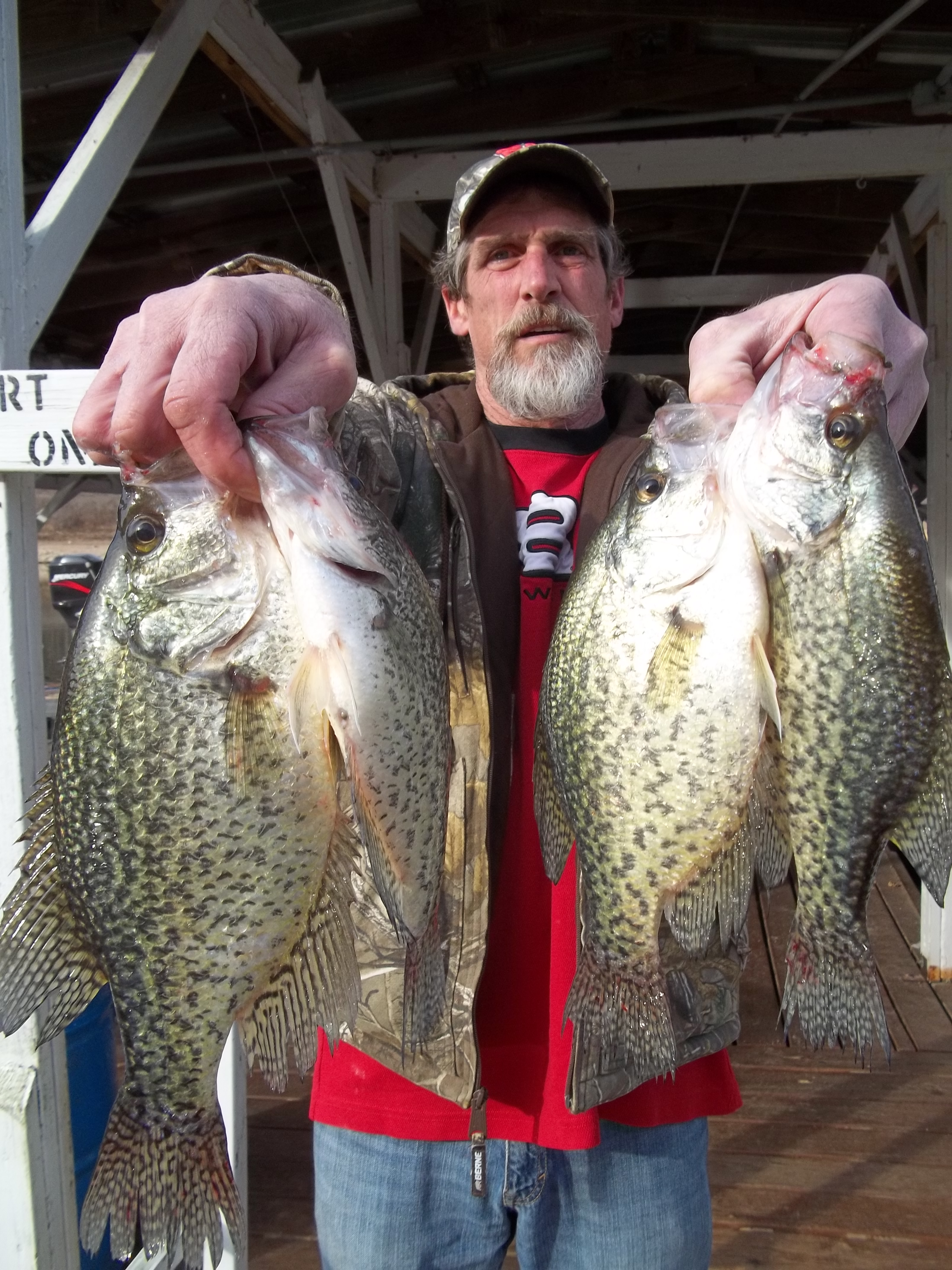 You cannot lift these over the side of the boat with 4-lb. Test.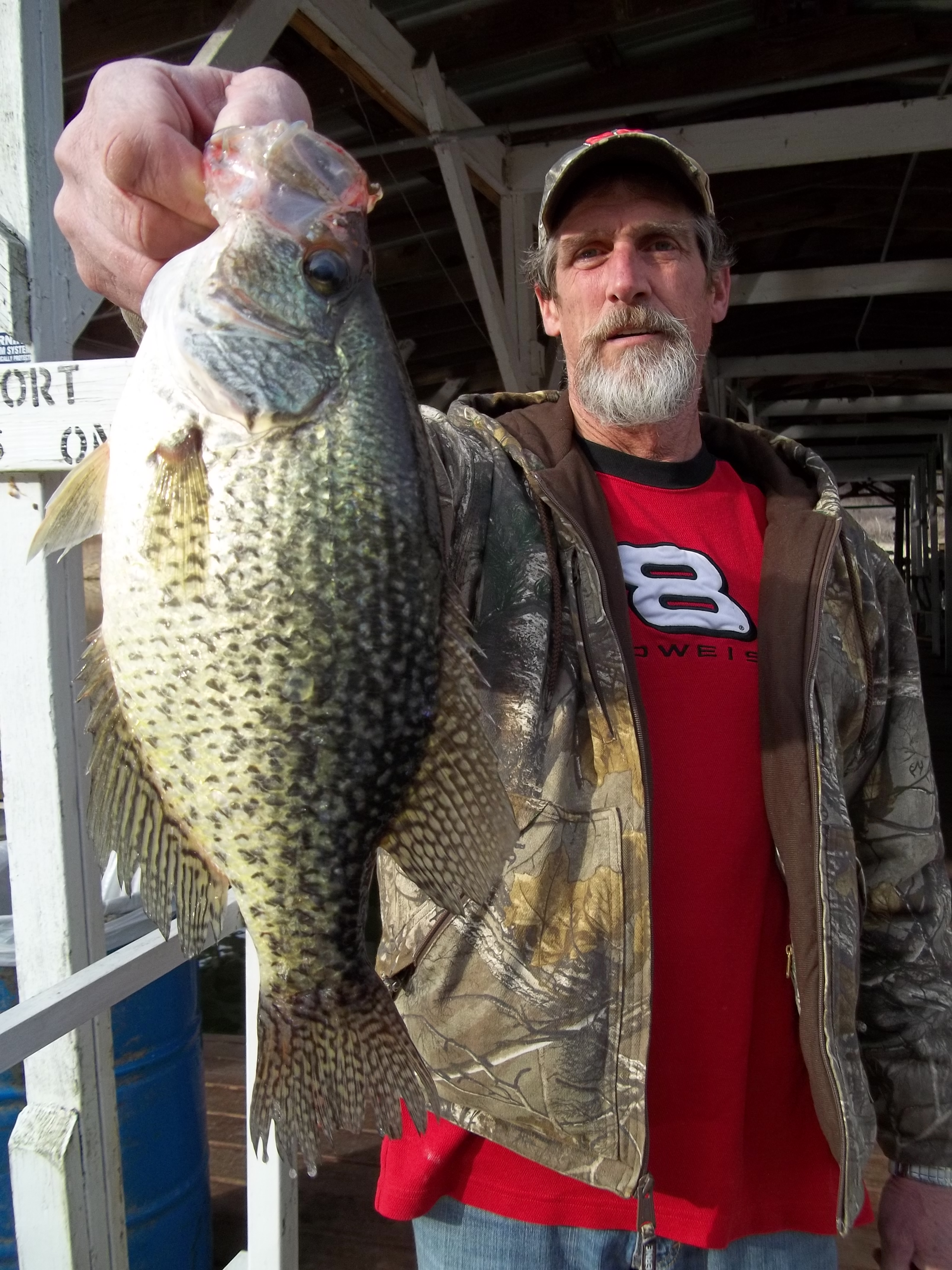 The lake level is 548.19 and dropping steadily with several hours of running both generators daily. The surface temperature is 50. The Corps of Engineers are issuing brush permits on January 31st at their office at 9-AM. They have not allowed this on Norfork for several years and this is a good chance for you to enhance fish habitat and help your own fishing success with out camping on other people's brush piles who work very hard putting them in even though they are all public. You can bet Blackburns Resort and Boat Rental will put in their share for our customers and show you where they are when you get here. They are the only place I fish and dive and I have fairly good success and do not have to travel far. Sometimes a tank of gas lasts me over a month and I am out nearly every day. I went fishing with Bink yesterday and had a great time. He is a good friend and an excellent fisherman. We have stuck together for 20-years and have gone to hundreds of sports shows together. I use his jigging spoon over 50% of the time all year and it sure beats going out before daylight and throwning shad nets, trying to keep them alive, baiting up a half a dozen lines and trolling all over the lake and getting tangled up when you get a bite. My favorite lure is the 1/4 ounce white with red. I have been catching big fish almost everyday. Mostly bass, crappie and walleye. That is all I fish for most of the time. The game and fish have stocked 155,505 Stripers, 49,908 Hybrids, 57,750 walleye and 22,080 Blue cat this year. That should keep me busy for a while. They report the numbers and size are excellent for all speces on Norfork. I like that. The trophy pond is fully stocked with big fish and I have been putting in minnows for them every week to get them through the winter until the spawn. I see people fishing there almost every day when I put in fish and it makes me feel good. Deposits are due January 15th to hold your reservations for cabins and boat rental of your choice. We are heavily booked for this year already but will try and make room for you,.We have many repeat customers but like to get new friends. It looks to be a good year. The kids will like the new pool and we have made many improvements to continue our policy of continued improvement.