Susan Painted the Little flower Girl on The Bench.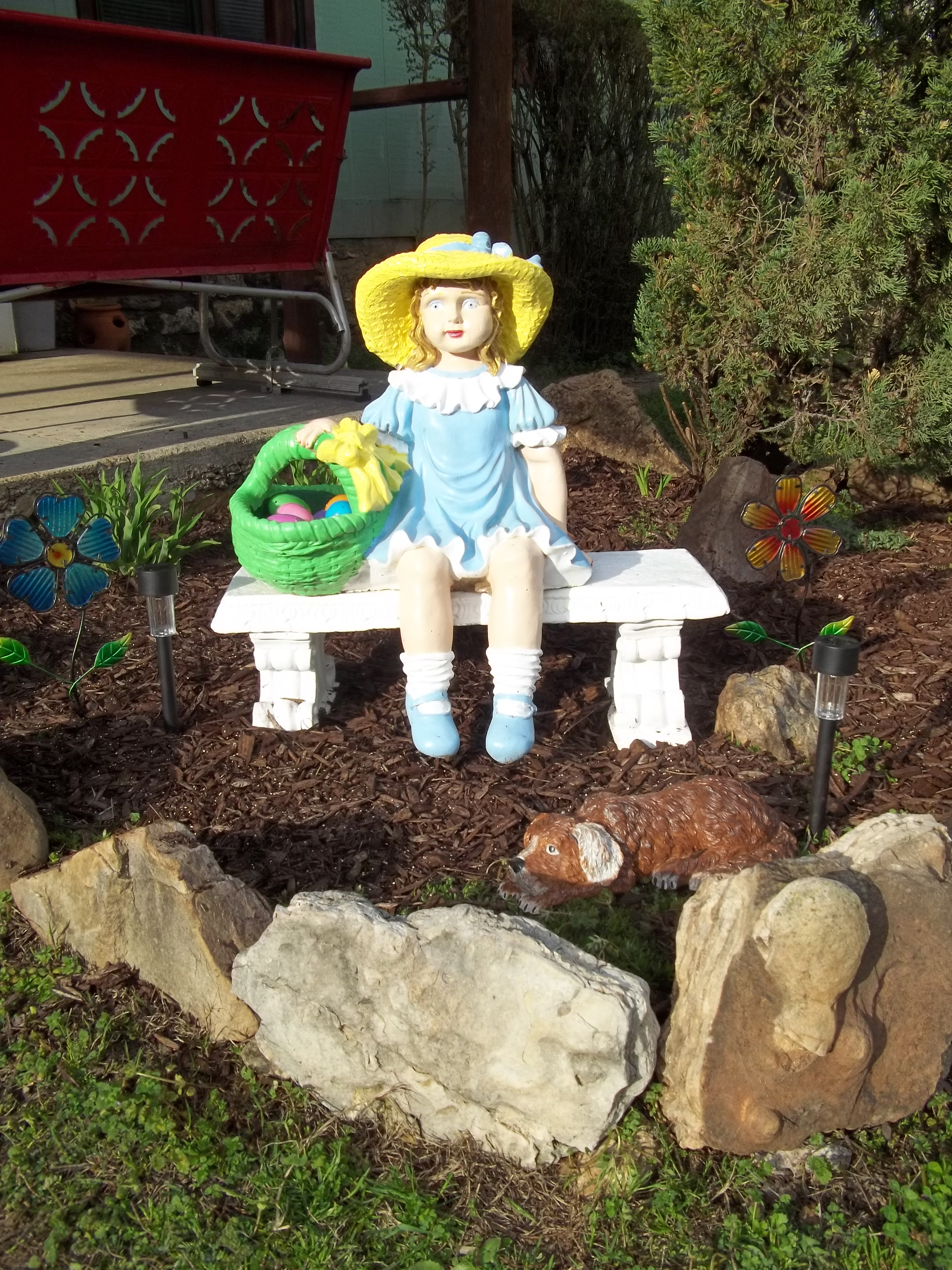 Debbie and Susan Are Making The front Of The Lodge Beautiful.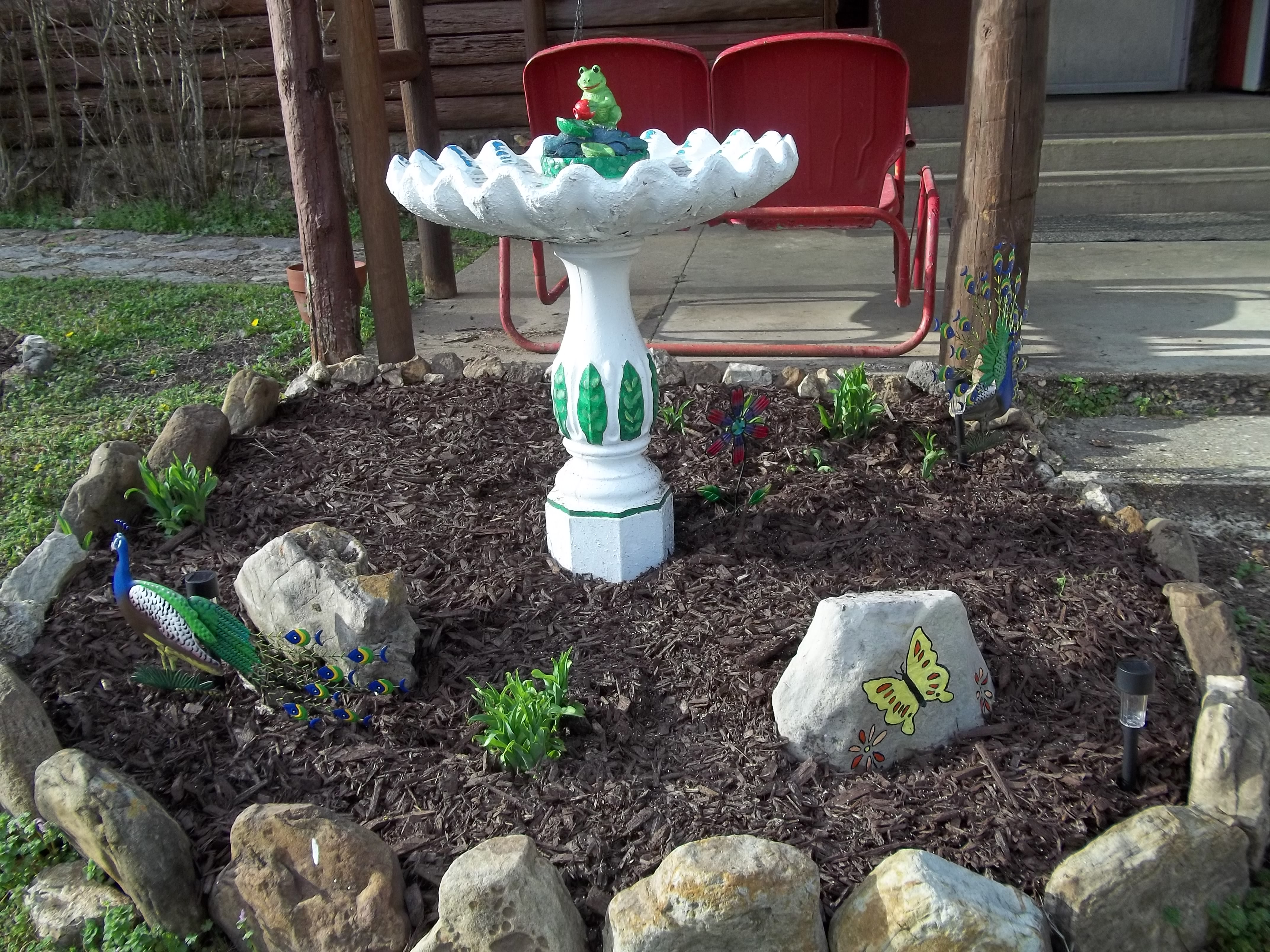 Tom Kelly was fishing in his pond when I let these big boys loose.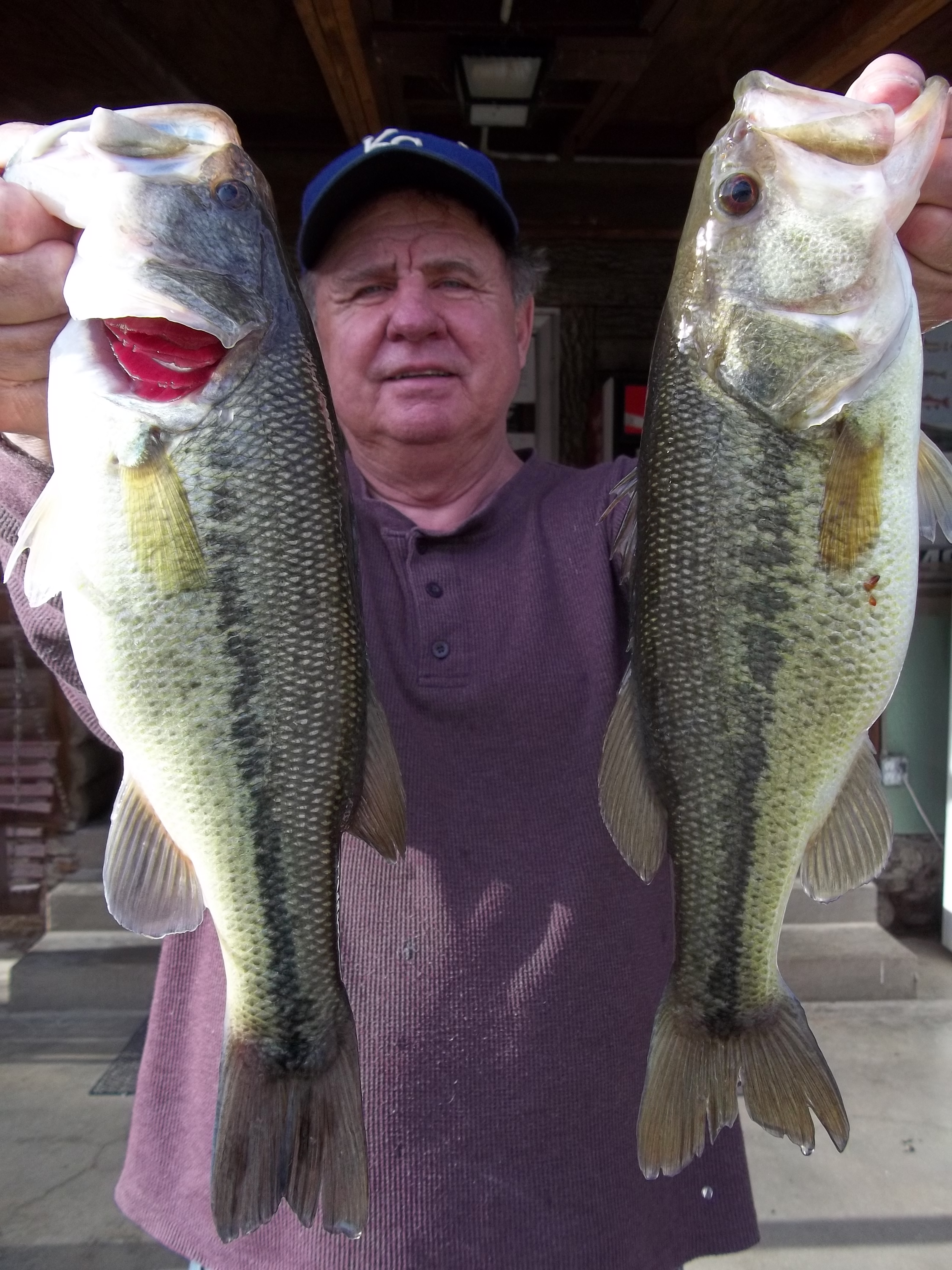 Sunny with highs near 80. Boy are we getting a lot of work done here at Blackburns Resort and Boat Rental. The place has never looked better. We are all proud and keeping the price low for you too. I went out for a bit last eveining and caught some big fish. I sure like that south wind in the spring. The fish moved in under our dock last night. That is a good sign. Bass, bluegill and crappie are everywhere. I am not on the catfish yet but the bass fishing is very good. I am fishing the mainlake flats near the bank. Bink is taking out some of Blackburns guests tomorrow and tomorrow evening. I sure hope they do well. We want everyone to have fun and not pay too much. He is a very good fisherman and my friend. (870-499-7384) I will check brushpiles again soon. 5-inch suspended stick baits for walleye and stripers and crawdad colored crank baits for bass. It is nice to have the sun back. The lake level is 554.39 and stable with one generator running continuously. Surface temperature 56. Higher some places.