Scuba Steve got a few of these spearfishing yesterday. Conditions are good.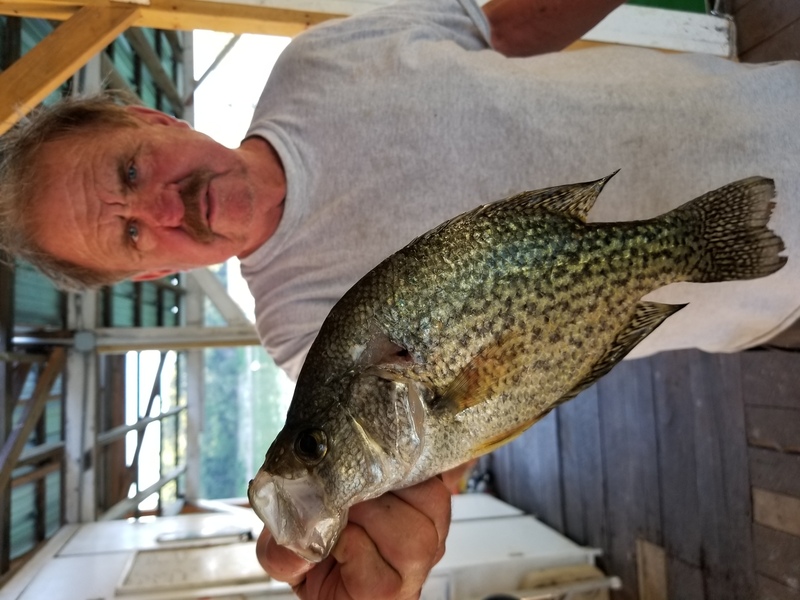 Flowers are blooming and the Grass is green here at Blackburns.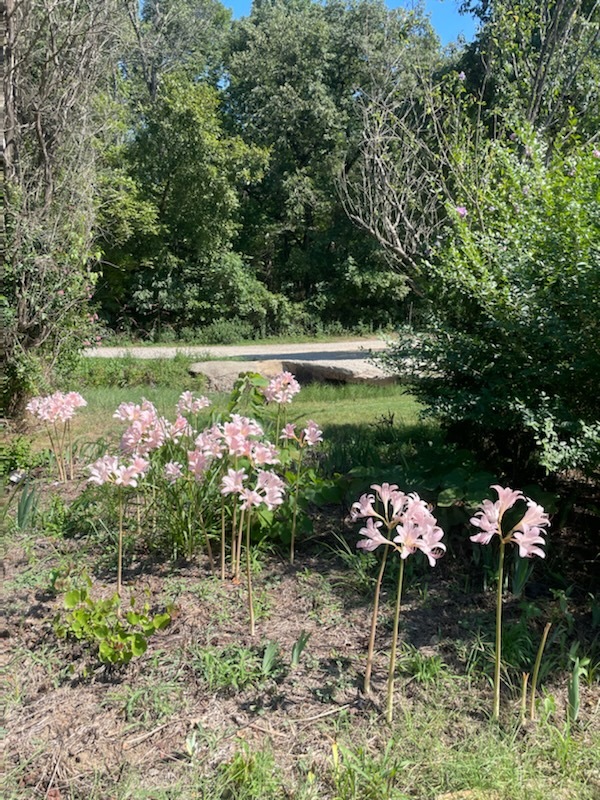 The lake level is 555.55 and has dropped 1-1/2 inches in the last 24-hours with 1-1/2 generators running for about 8-hours. The White River at Newport is 9.14 feet and they have drastically cut discharge from the area lakes since reaching the power pool. We are still about 4-feet higher than normal for this time of year but the lake is in good shape for swimming, boating, fishing and scuba diving with a surface water temperature of 85-degrees. The water is clear down to 27-ft. with a small mud line from 27-30 with the thermocline at 30 and cold water. I went diving yesterday afternoon and found several things different. First, the big schools of crappie have moved to the brush at 27-feet. They are not in the brush but just above it and roaming from brush pile to brush pile. Nice big schools. Lots of Kentucky Bass, black bass and walleye are in the same place but near the bottom or in the brush. The best diving is on main lake brush piles from 27-30 feet where the water is clear. The visibility diminishes as you go back into the creeks. Many of Blackburns Brush piles are at a perfect depth now after being too deep for most of the year with the high water and lack of resolve to get it down despite the hot dry summer. The high boat traffic for the upcoming holiday will stir up the water but it will clear quickly after they go away and turn the lake back over to the fishermen. Pole fishermen need to hit the points and use light, clear line with no hardware and something to get down to the fish. Spoons and jigs are the best. You can troll and drag weighted crankbaits around but will get snagged in the brush and burn up a lot of gas. You will also miss the thump and hook set. It does work for people that do not know how to fish any other way. I would suggest learning how to use a spoon or jig and also how to fish in brush with out losing lures. I can sometimes go a couple of weeks without out losing anything but have been doing it a long time and know how to get things hung up loose. I mostly lose stuff when I snag other people's heavy lines that have been broken off. Be careful when setting the hook as a small branch feels almost like a fish. This is a good time to book a diving or fishing trip right after the holiday is over when the fishing conditions, weather and prices are the best. Blackburns is the home of the $59/day one bedroom cabins after Labor Day and they are nice too and they come with a boat stall. You cannot best that anywhere. We have many boats for rent and also at the best prices. Come on down and we will not charge you too much.