Lots of fun stuff to do around here. Case Sims at the Fred Berry 3-D Archery Range and Lance Sims Smallmouth Bass fishing on Crooked Creek.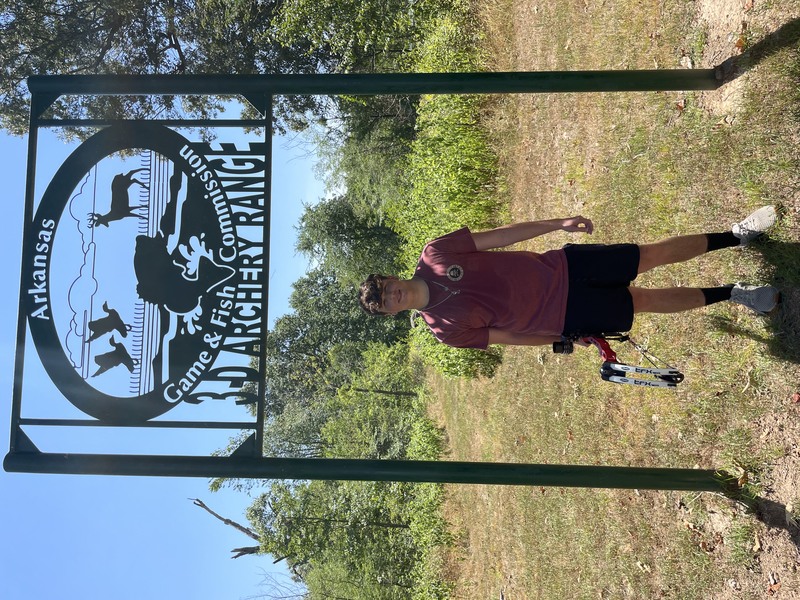 The Game and Fish have done a good job controlling costs.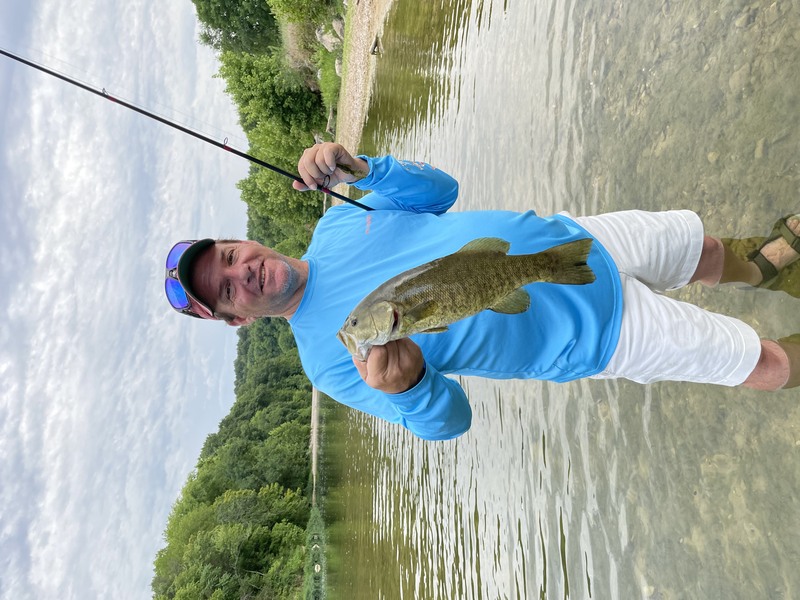 The lake level is 561.88 and has dropped 2-inches in the last 24-hours with one generator running continuously. The White River at Newport is at 11.75 feet and dropping and they are holding Norfork up as high as they can for as long as they can while still dropping Table Rock which is over 2-1/2 feet below power pool. It would be nice to get down to at least 560. Knowing these idiots they will probably wait until fall and then pump the lake dry. The bottom of the power pool also needs to be raised to keep them from doing this. The surface water temperature is still almost 90-degrees and it sure did not drop any today. The main lake is about the same but the creeks are clearing nicely with the lower generation. The heat is taking it's toll and the boat traffic is way down for the last of July. I got my new tax assessment in the mail and wow. It has gone up 50%. We now have over 10% sales tax, state income tax, personal property tax and now skyrocketing property tax. They started taxing my dock a couple of years ago and it is not on county property, is floating and I already pay a healthy dock permit fee to the Corps of Engineers. They do not even maintain the road to the dock. I have to buy to gravel and provide the equipment to grade and maintain the road. All of this is happening with a 100% Republican county government. At least we have a fancy new jail for the meth heads. They cannot continue to gouge the tourists until they just quit coming while taxing the locals to death. They brag every month about the tax revenue coming in at record rates and then do this to our property taxes. It is not cheap to live here anymore and we are becoming socialist. It is worse in the city limits. We allowed the county government to run the landfill and now the rates for trash hauling have gone up over 400% and they are hauling our trash to Harrison. The incompetence just goes on and on and we let it happen including myself. I will continue to hold prices here at Blackburns for as long as I can or until the business is not profitable. We have loyal repeat customers and do not want to charge them too much and want them to be able to have an affordable vacation. I wish the new Ice Company would do the same but they are owned out of state. Man, those guys know how to charge. It is a beautiful area and I do not want it ruined like Lake of the Ozarks.