This is what one of Blackburns Resort and Boat Rental Brushpiles looks like on the graph. We will show you where they are when you get here.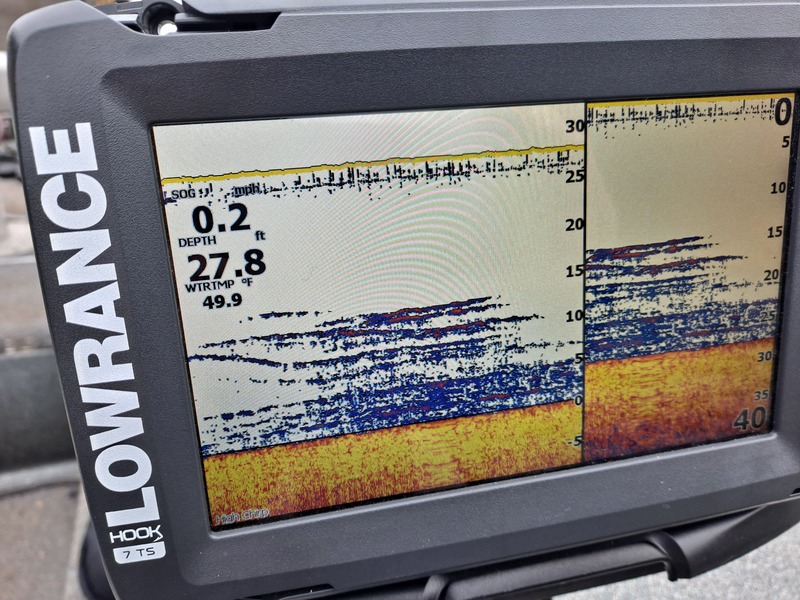 Winter Grub Bass Fishing on Norfork Lake by John Bornhop. Released on the spot.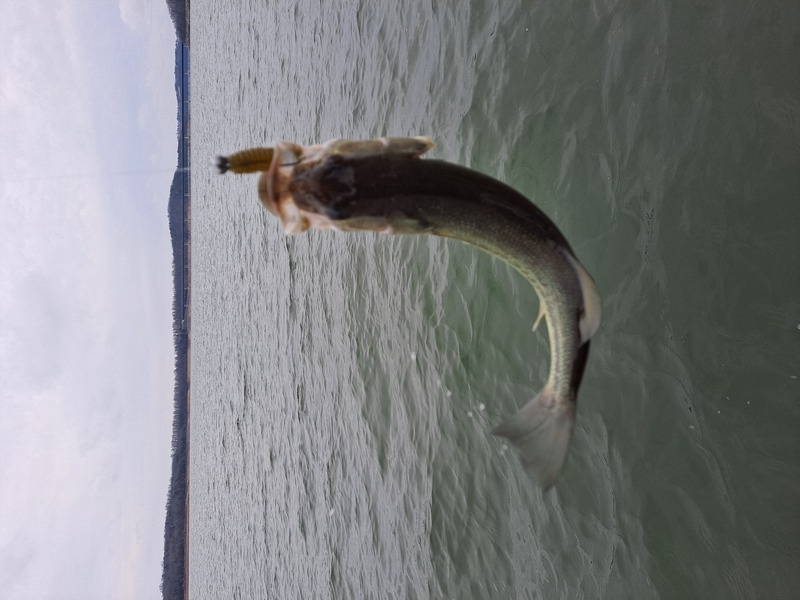 The lake level is 553.33 and has dropped about 1-3/4 inches in the last 24-hours with continuously running both generators. That is good. The lake is at a perfect level and color now for fishing and we are catching fish here at Blackburns everyday. It has been cool but that should change tomorrow and for several days after that with highs in the 50's. The water surface temperature is in the high 40's and it is stained a bit and you can still see your lure down about 4-5 feet. Bass are the best bite with fish both being caught by setting your boat in about 45-ft. of water and casting as far as you can to shore on steep banks and letting your grub drop to the botton and using your rod to keep it coming towards the boat and keep it dropping as much as possible. You may have to let out a little line as it drops. Watch for the line to twitch and set the hook. Several are also on brush from 20-35 feet and can be caught on the spoon straight down in the brush. I do not fish open water much but some are probably on shad. Crappie fishing has slowed some but some nice ones are still being caught. I am usually catching more big ones this time of year but we will see what happens. Big bluegill fishing has also slowed and I did not catch a catfish yesterday and tried pretty hard. I am surprised they kept biting for so long this year. A few white bass are showing up just outside of brush but they are small compared to the past. Fishing overall is just fair but some good ones are being caught everyday and everybody are catching fish. I like it that the days are geting longer. We have some nice people in at Blackburns and are open all year.