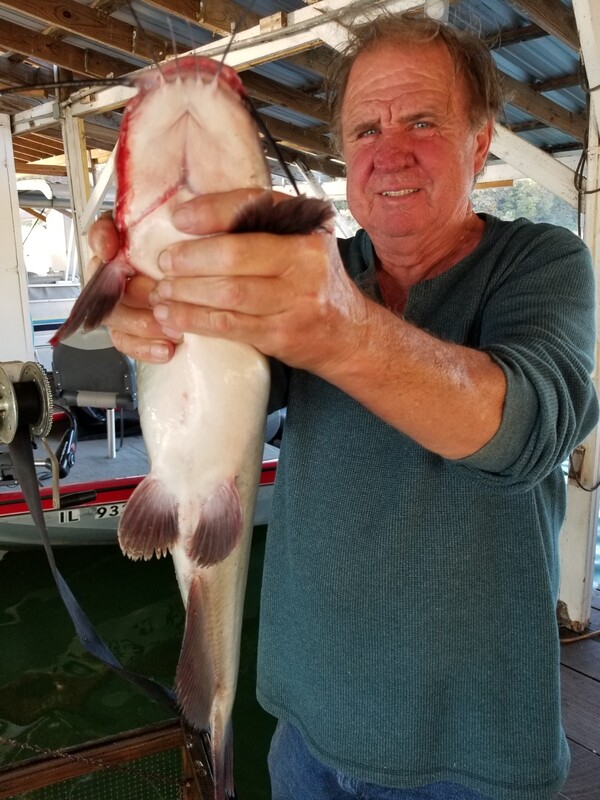 Caught fishing with Bink's Guide service
John Bornhop with some good ones.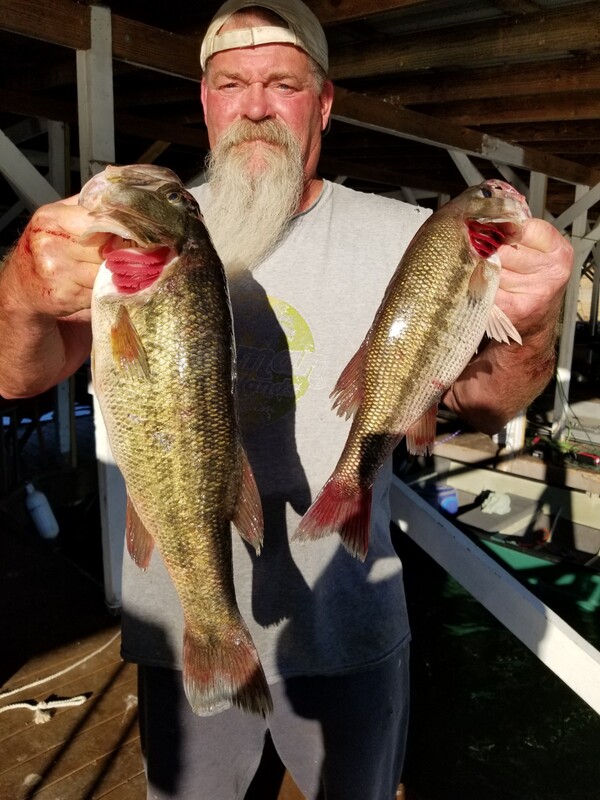 The lake level is 554.76 and has dropped 3-inches in the last 24-hours. They have shut off the spillway release and are running less than one full generator. The lake did not clear anymore the last day and the creeks are stained again. The surface temperature is now 73.5 and it is windy. I caught several crappie this morning and released all under 11-inches but still kept about a dozen with a couple of nice Kentucky Bass. One short walleye was released. Bink reports catching three good walleye and a very large smallmouth today. He is spooning exclusively. I hear reports about people catching stripers and hybrids but have not actually seen any. Striper fishermen that cannot catch anything are now going crappie and bass fishing. One of our guest reports catching two walleye over 20-inches last night at dark on live bait on a main last point close to Blackburns. Bluegill fishing is good and some nice ones are being caught. John Bornhop is back and catching crappie and Bass and was very sorry to hear about Harvey. He went with him several times. Mike Eakle is bringing in Bass and crappie and Roger Moody and his son continue to catch bass but report several are under sized. Kentuck bass fishing is about as good as I have seen it in years. They are fat and healthy and good eating. I am glad they are in the lake. Bink is the only one that I know that is catching smallmouth. I am not. Catfishing is fair to poor on throw lines but some are pretty big. The weather is great if the wind would die down a little in the middle of the day.