Carl Scott from Houston with a couple of yesterday's catch. He always catches fish.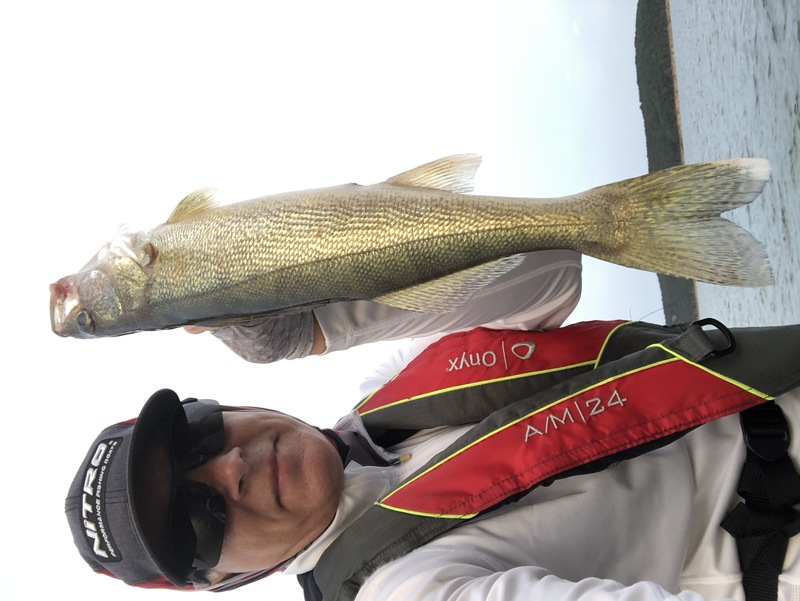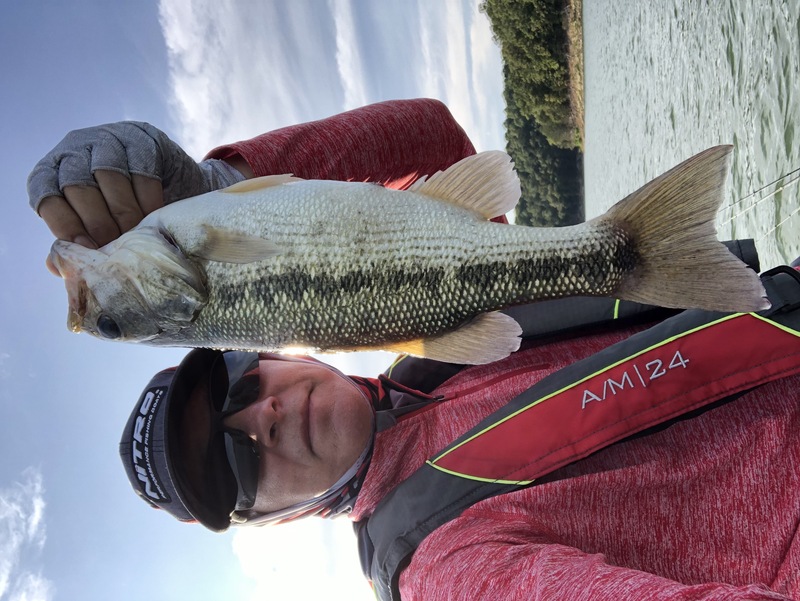 Phil Gallo with a nice 22-inch bass caught yesterday.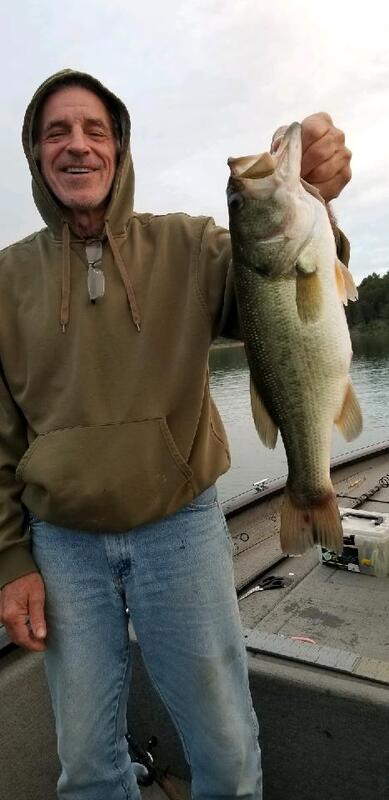 The lake level is 562.45 and has dropped 2+ inches in the last 24-hours with the same generation. The lake is still stained green and you can only see your lure down a few feet. We have a group of good divers in this week and they report the visibility is not very good but they got several nice crappie and that the thermocline is at about 30-feet or a little more. I wish the conditions were better for them but the weather has been perfect. The lake is usually more clear after Labor Day but the lake has just been held up too high for too long this year. We need some changes in lake management. Other fishermen did well though with some nice fish being caught. I caught several crappie yesterday but nobody wants to see the same people with nearly the same fish everyday. Bass, crappie and bluegill fishing is the best right now on spoons and plastic worms but a few walleye are still coming in. We have several good fishermen in now and are catching some big fish. The crappie that I am catching are from 11-13 inches and are on Blackburns Brush piles in 30-feet or less with most of them being right in the brush. The bass are on main lake points in or around the brush. Some are out in open water with the whites and stripers on shad. Flathead fishing has slowed down and gar are showing up in their place. The same thing happens in the early summer. Bink reports catching stripers, white bass and big largemouth today part way back in the creeks in 45-ft. of water suspended at 30-ft. on the 1/2 ounce spoon. He said it was a great morning for fishing but no walleye. He has moved off the main lake points and is back in the bays in deeper water but the fish are still at 30. The water temperature was 83 when I came in last afternoon. There were several boats out there in the beautiful weather. No rain is scheduled for the next several days. Come on down to Blackburns. We will not charge you too much and your first boat stall is free. Several of our pontoons have trolling motors for fishing and are also included in the price.