There they go.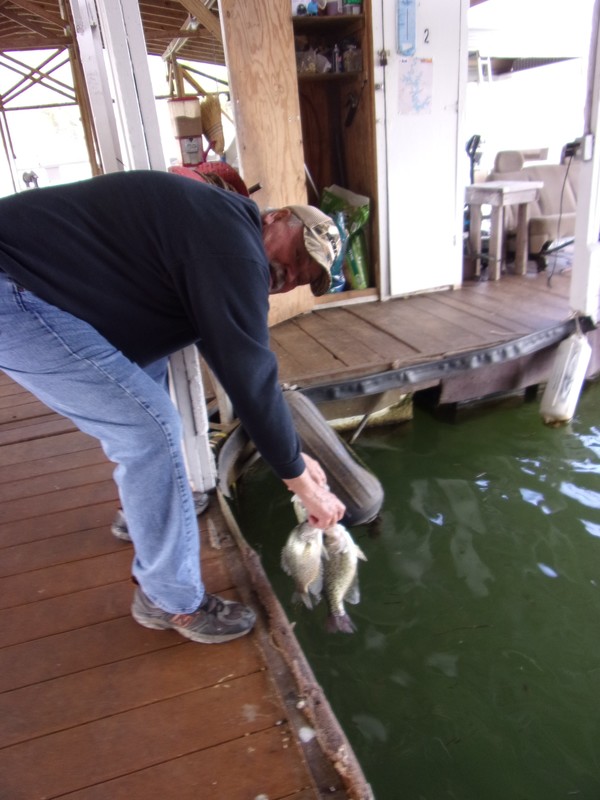 He just holds up a few at a time to not hurt them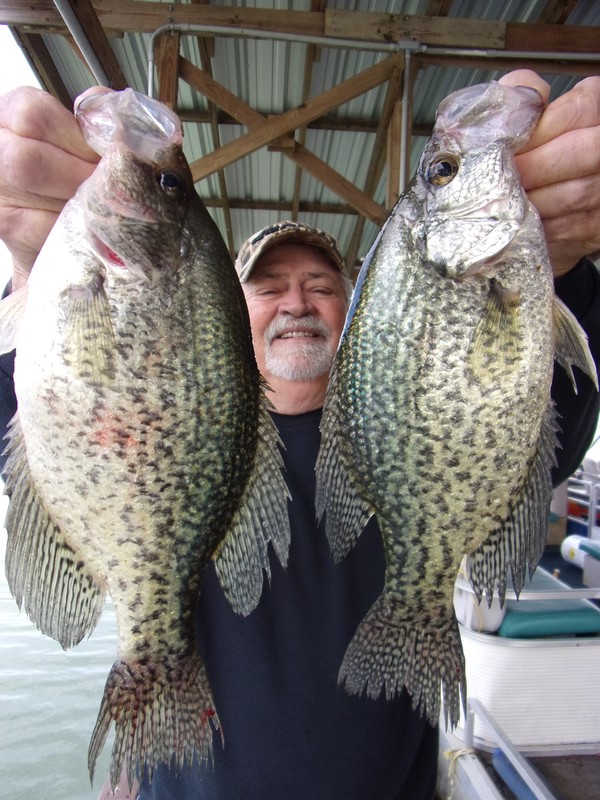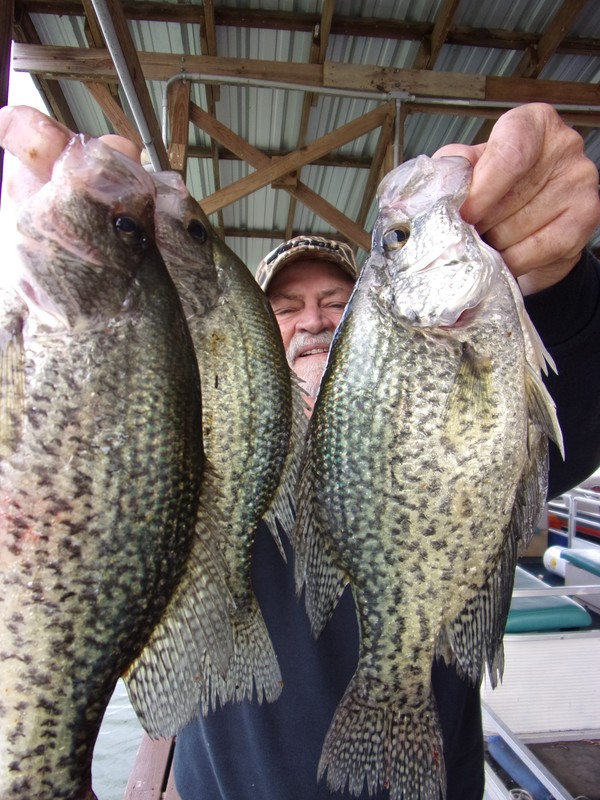 Tom Releasing Bass under dock.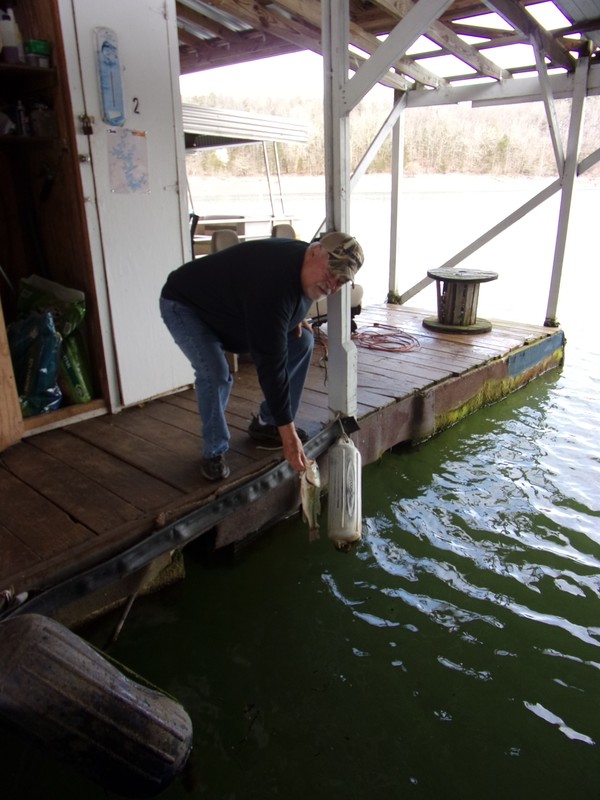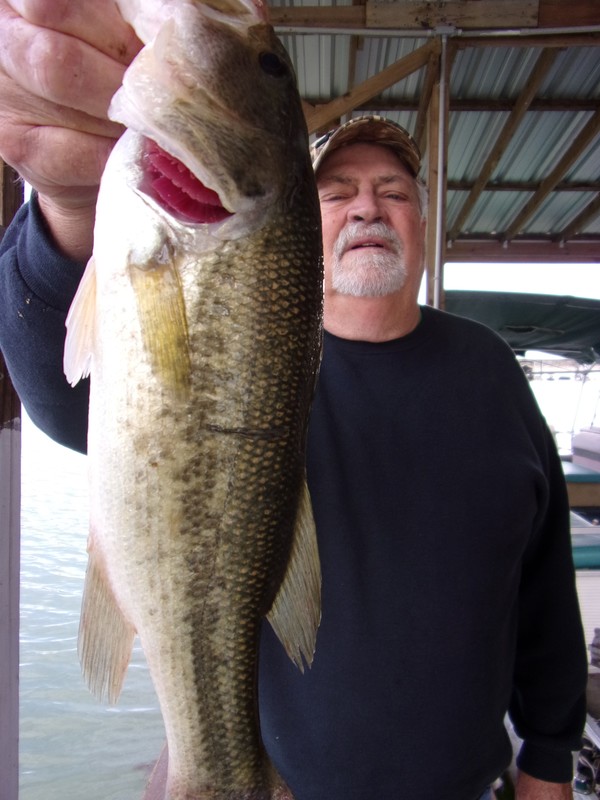 The lake level is 559.28 and rising with one generator running part of the time. It has risen 4-1/2 feet in the last several days and still rising with the creeks running. The main lake is stained green but not too bad. I had a 58 degrees water surface temperature when I went out yesterday. The crappie were biting so I caught about a dozen and put them under the dock. Some of these are very nice fish and appear to be staying there. They will move to the bank soon, spawn and go on Blackburns Brush piles. That is the plan anyway. Tom Kelley also caught some very large ones and released them with some good bass under the dock. Tom is a very good fisherman, sportsman and conservationalist. Remember folks that the possession limit on all fish is twice the daily limit. For stripers that is six and that is in conjunction with hybrids. The law has been known to watch the internet and check people's freezers who are trying to fill them up so please do not kill too many fish. This is spawning season and it really hurts the fish except for the stripers and hybrids which are semi-put and take. Nobody is impressed with how many you kill. You can practice social distancing here at Blackburns Resort and Boat Rental with all individual cabins with no duplexes and you do not have to get close to anybody. There still has not been a case reported here in Baxter County as of this morning. Debbie, Casey and Nancy sanitize all cabins after every visit and you can go out on the lake almost by yourself. You can get pizza and sandwiches delivered here and pay on line and not get close to the delivery man. You can even buy your fishing license on line and down load it on your phone. The Dollar store is just two miles down the road and the first hour they are open is reserved for seniors. They and Walmart are stocking the shelves every day which is only three miles away. We have 300 Meg internet if you feel the need to work out of your cabin and have two computers in the game room for your use. Come on down. We will not charge you too much. Your first boat stall is free.