Bart Vandervelde releases all of his fish and fishes bass top water. He and Carolyn have been coming to Blackburns for 35+ years and are always welcome.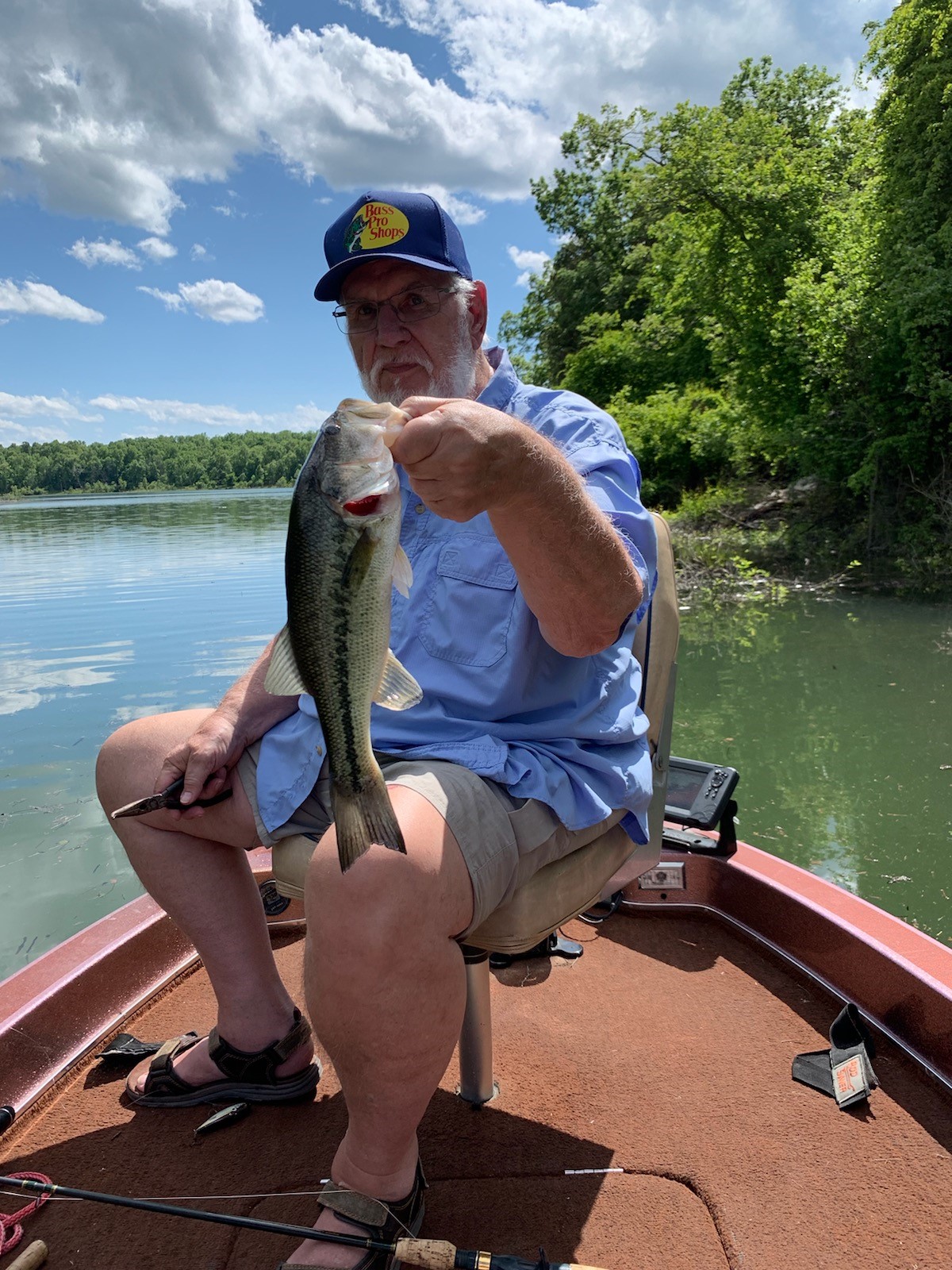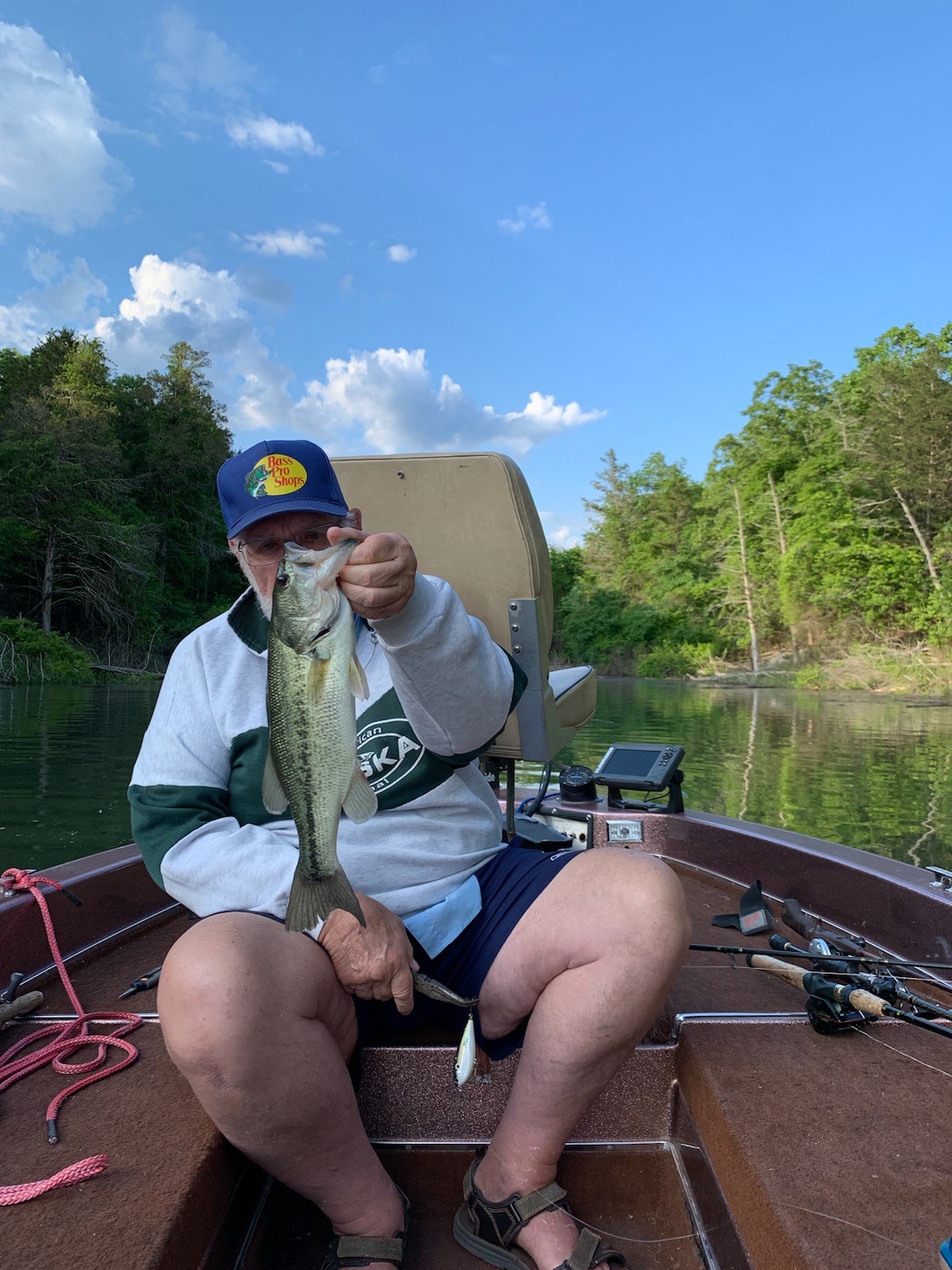 Caught and released fishing with Bink's Guide Service today.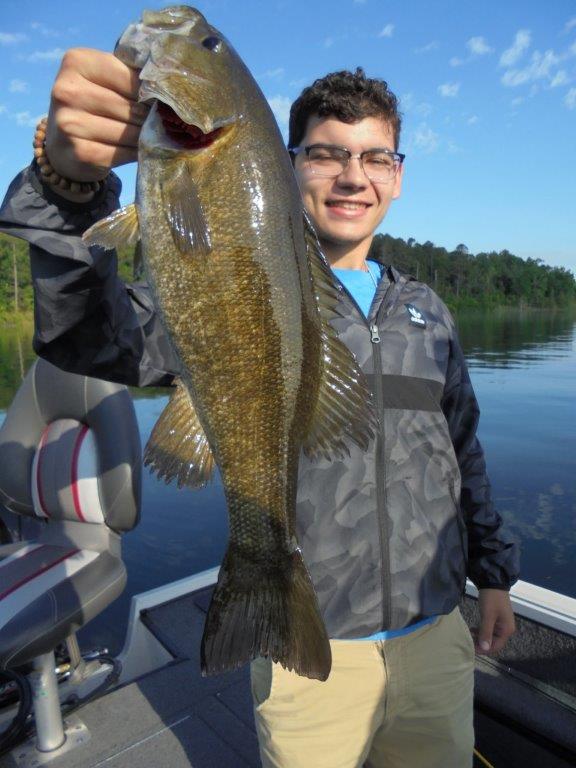 The lake level is 569.30 and has risen 2-1/2 inches in the last 24-hours with about 5-hours of generation. Table Rock has dropped 4-inches in the last 24-hours and is approaching normal. The discharge from Table Rock continues to fill Bull Shoals rapidly and is hogging all of the volume at Newport on the White River which has been dropped to 23+ feet. The rules of generation need to be reviewed and dam management officials replaced. I still remember when Newport was between two and three feet this winter and they still would not drop the lake. Norfork Lake continues to clear and we have not had any rain for several days. Bass fishing is still the best, especially smallmouth, followed by catfish and white bass. A few stripers are being caught but they are small. Threadfin shad are still spawning shallow behind the buckbrush in the cover and many fish are there with them. It is hard to keep the bass off the trot lines and limb lines when fishing for catfish. The weather continues to be beautiful with rain expected for saturday. Blackburns still has two cabins available for Memorial day so come on down.. We will not charge you too much and you do not have to go down a cliff to get to the dock. We have ample trailer parking.