Caught fishing with Bink last night.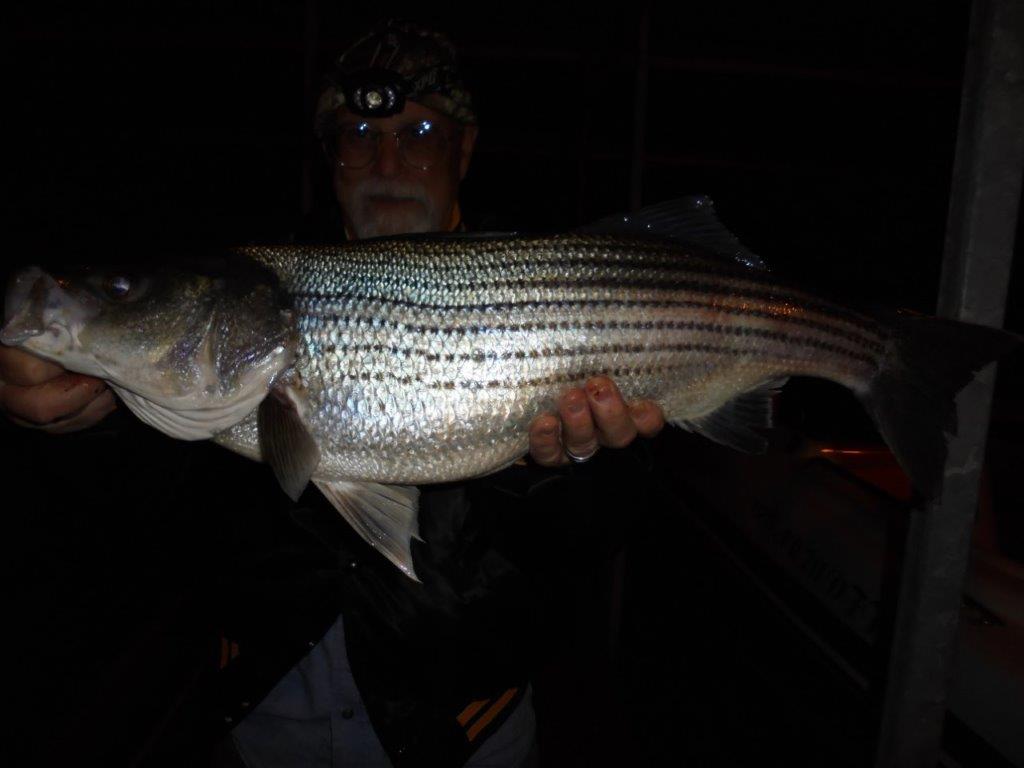 Kelsey caught some good ones yesterday and looks happy.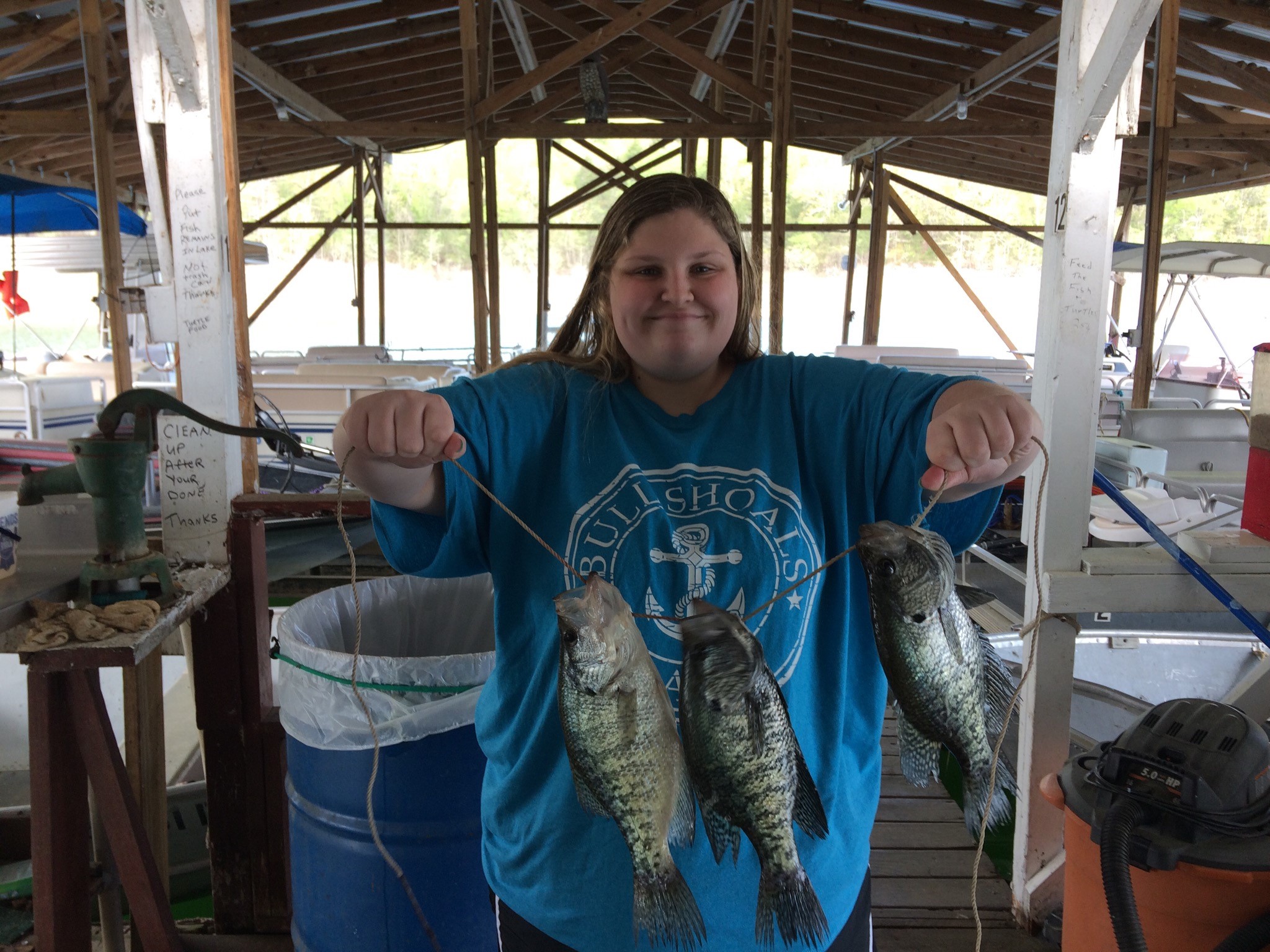 The lake level is 555.48 and has come up over 2-inches in the last 24-hours. They quit generating again yesterday afternoon and it is still down. They do continue to generate Table Rock to protect the Branson Landing. More rain is expected late tonight. Some fish have spawned already, some are spawning and some are still getting ready. The big fish have moved from under my dock and the bank is full of male bass making nests. Crappie spawn is in full swing with the larger ones first and some females are back on brush with more in open water on shad. Many smallmouth have already spawned and the spawn has swam up and the males have left the nest. This is an exciting time and a good time for catch and release. Dock floors full of dead fish are not impressive even though may be legal. With the reduction of big stripers, increase in fishing pressure and people killing smaller fish in the 10-lb. range, I am for the reduction of the limit to two. The fishermen are just getting better at catching them and the stocking remain the same. I do not fish for red meat fish much but a lot of people do. We need more carp fishermen. My cove is full of them and you can hear them sucking in the very back.