Nice one caught by Bink's Guide service on his spoon. The morning is the best bite.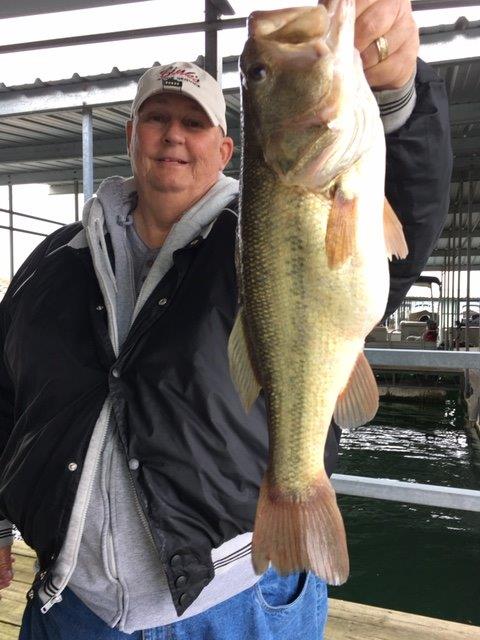 John Bornhop caught these in the morning. He is a good crappie fisherman.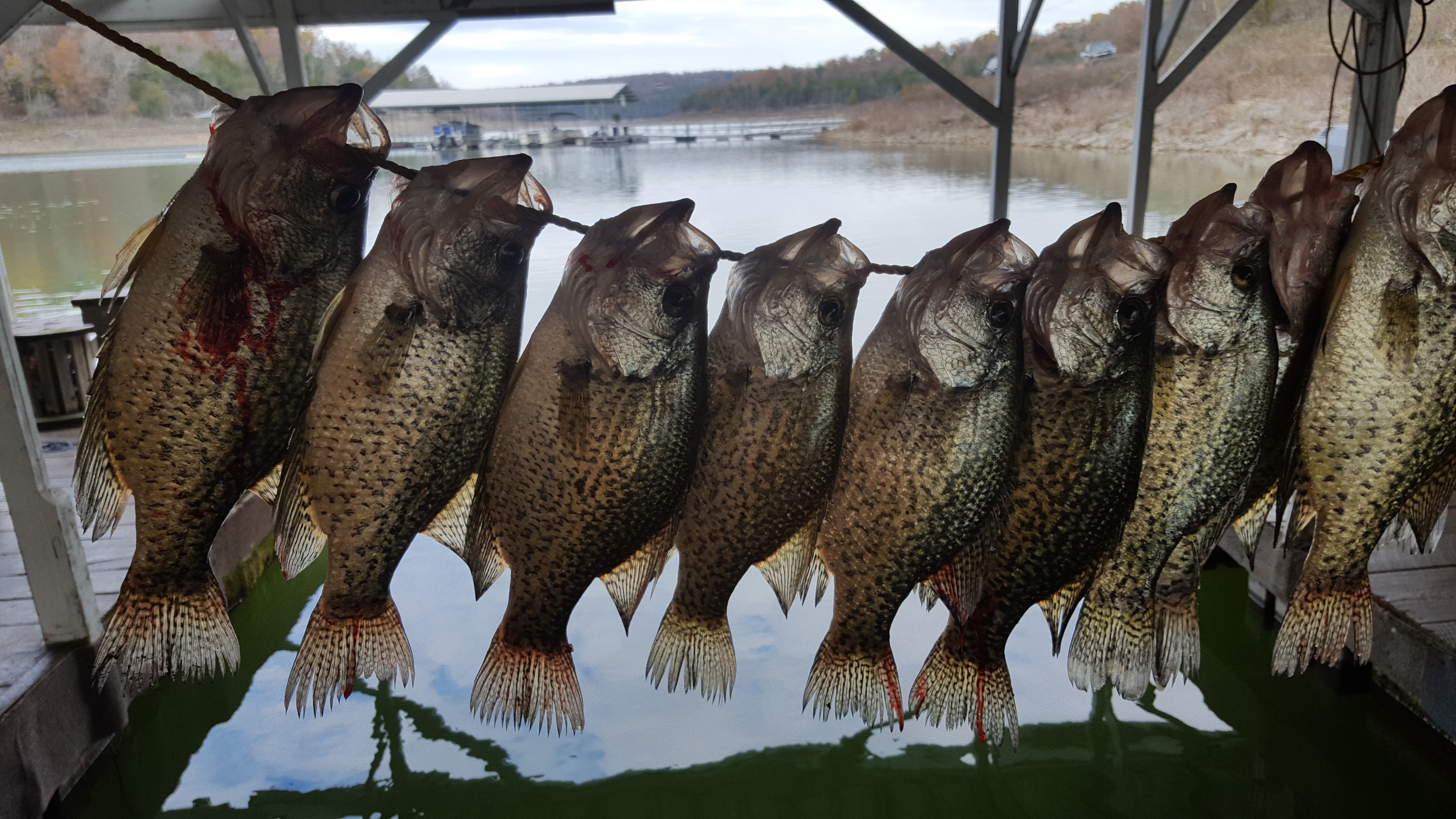 It was about 50 degrees with no wind when I went out yesterday afternoon. The lake was like glass and the fish were not biting very well for me. The morning bite was much better. Surface temperature was just under 62 degrees and the main lake was clear and the creeks stained. I fished for about an hour and a half and caught 5 keeper fish all in different places. Crappie, bass and bluegill were biting slowly compared to early morning. It did get a little better at sundown but quit at dark. It is to be very cold for the next few days with temps rebounding nicely by Friday to the high 50's. Our normal high is 59. I am seeing no evidence of the night bite for striper and most of the ones caught in the morning are small. I was forced to winterize several cabins this weekend but still have several more open and will be open all year. The first frost and cold wave came early but it is still too soon to predict fishing and weather for the fall. You just have to be out there everyday and check things out. A week old fishing report is no good. I saw no surface activity on the lake and it would have been evident with the calm waters. These cold fronts really do affect fishing. Blackburns still has the best prices on both cabins and boat rental and have live bait and are open all the time. Come on down.