Steve Deardoff and Tom Kelly Caught several this morning. Good fishermen.Big fish.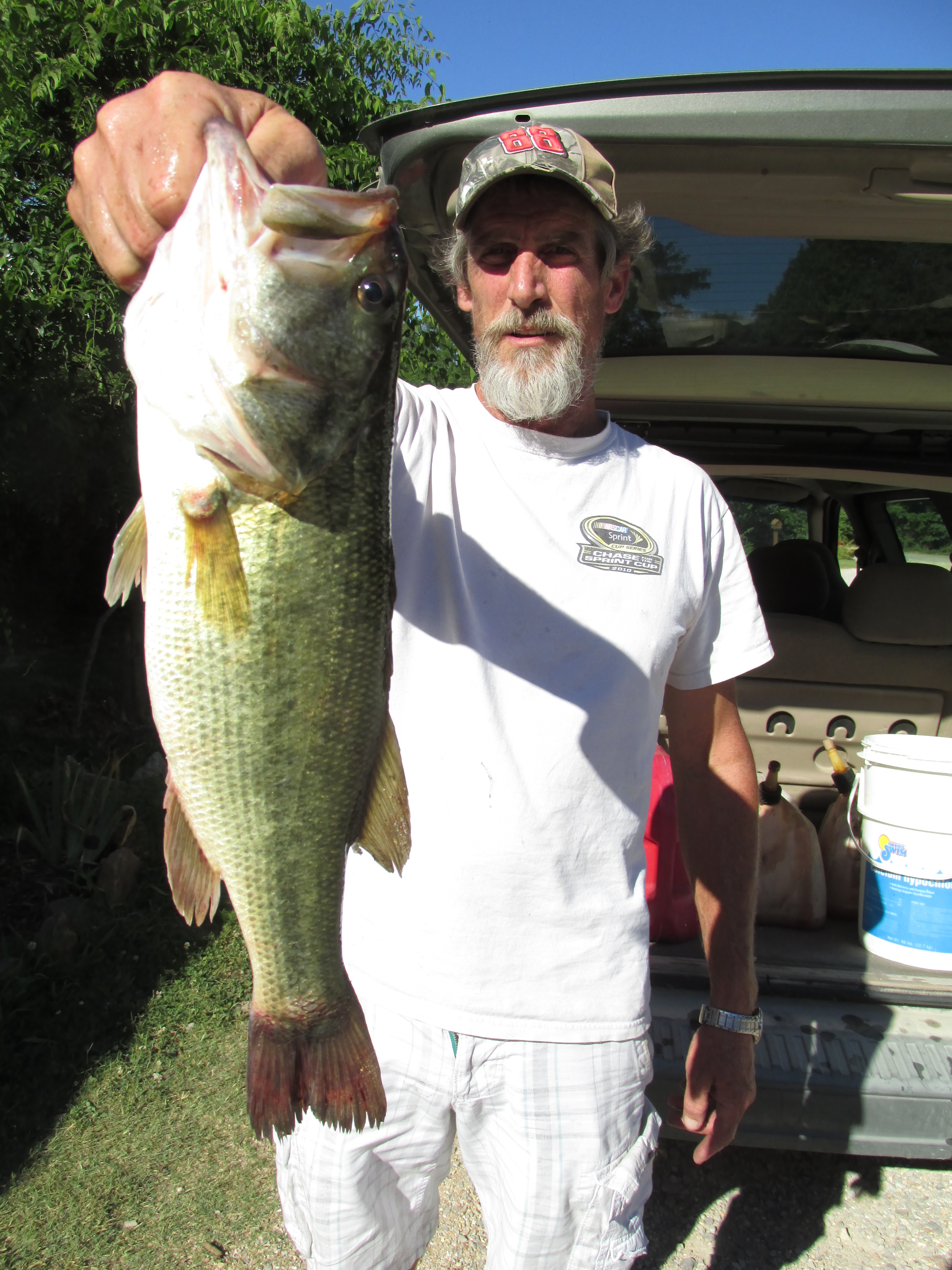 Mike Eakle with a couple of this morning's catch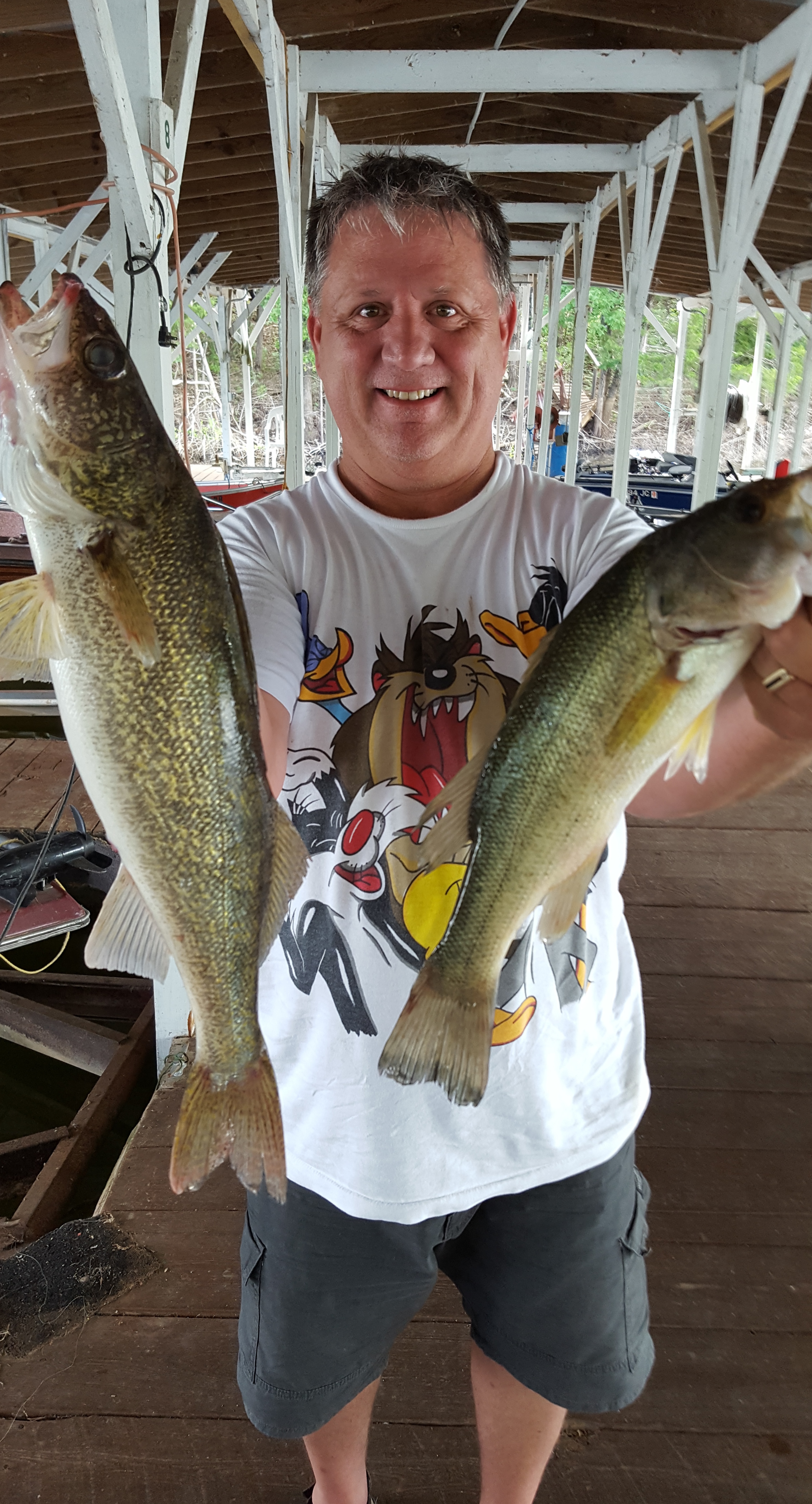 Lake level is 573.59 and dropping. Lake is in excellent condition but a bit high. I checked out boat launches and trailer parking and it is getting better every day. No better options out there than Blackburns resort and Boat rental. Fish are biting and boating and swimming are excellent. Not many public beaches open just stay at a resort and rent a boat and things could not be better. It has rained about 0.7 inches in the last two days but the lake is clearing nicely. Fishing is good and fish are all over in the brush at 16-20 feet. Walleye and bass. Bass are coming up early. It is time for spooning. Red meat fish are in the brush at night and moving deeper in the morning after sunrise and are also biting on spoons. This is an excellent time to visit Blackburns resort and Boat rental for boating,water sports and fishing. 870-492-5115 and we will not charge you too much. You work too hard for your money to just give it away. I know where the fish are.