Striper and Walleye were released.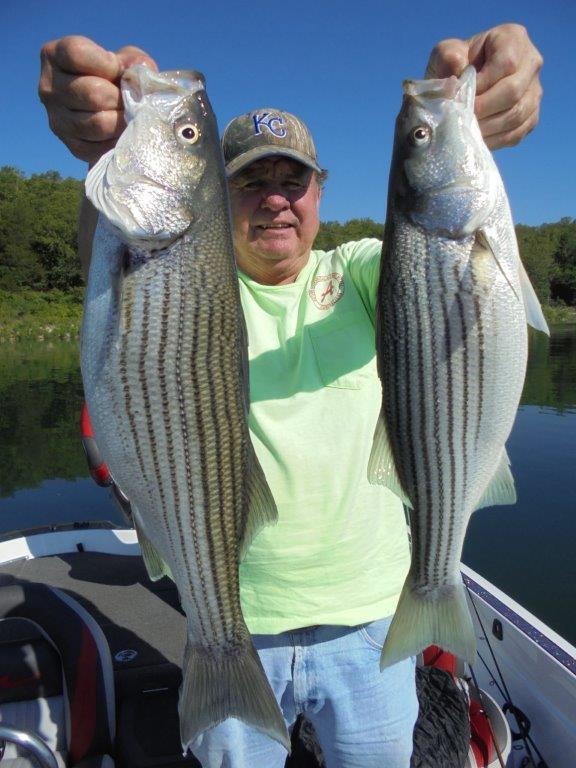 Bass went in Tom Kelly's trophy pond.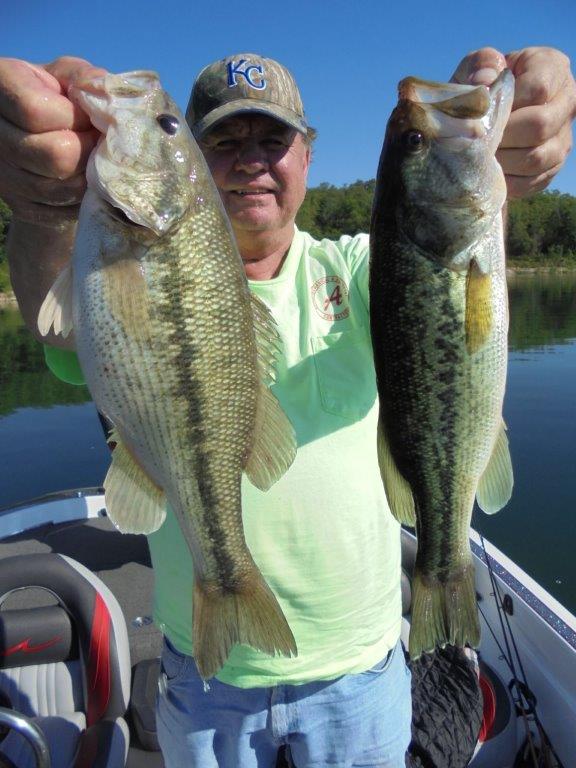 Top water bite is mostly over except for a few smaller bass. The lake temperature is about 80 and the lake is clearing a bit especially south. Bink and I went out early this morning and caught all of our fish on grubs and spoons. The lake is still rising slowly with a few hours of one generator in afternoon and evening and is at 556.41. Some good stripers are back in the creeks off steep banks and walleye and Kentucky bass are on main lake points in 20-30 feet of water near the bottom. We used the spoon and grub exclusively. Had a great time. Thermocline is at 20-feet and is getting more and more pronounced everyday.