36-lb. striper caught fishing with Bink's Guide Service yesterday.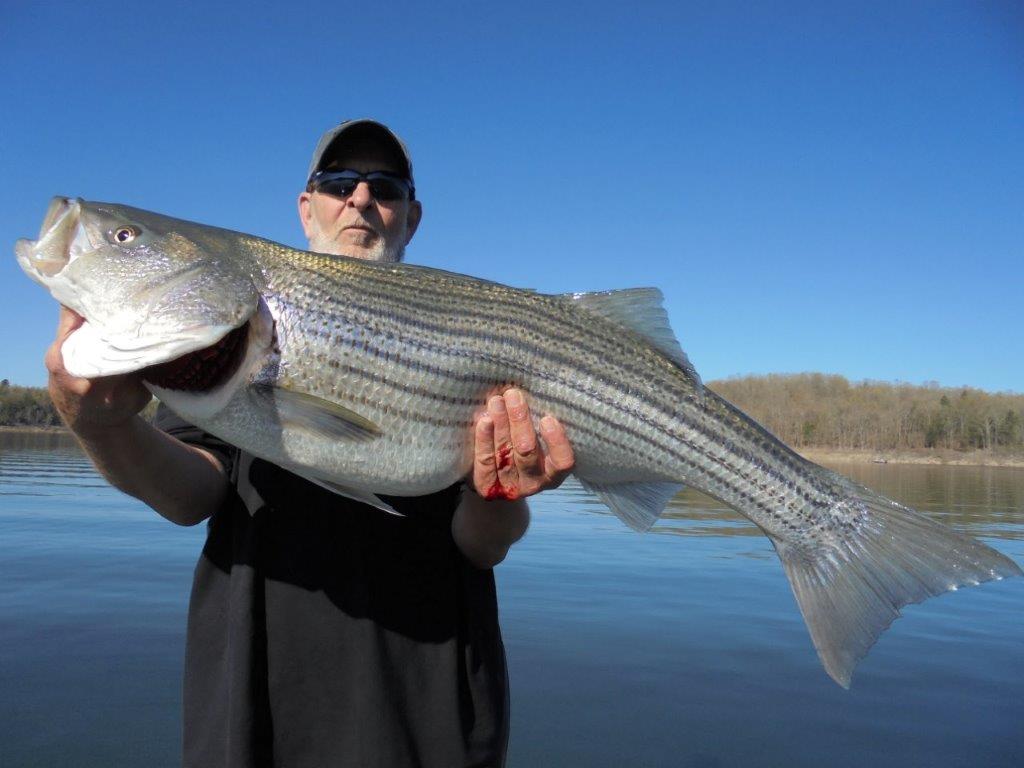 Tom Kelly with some of yesterday's catch. All released under the dock.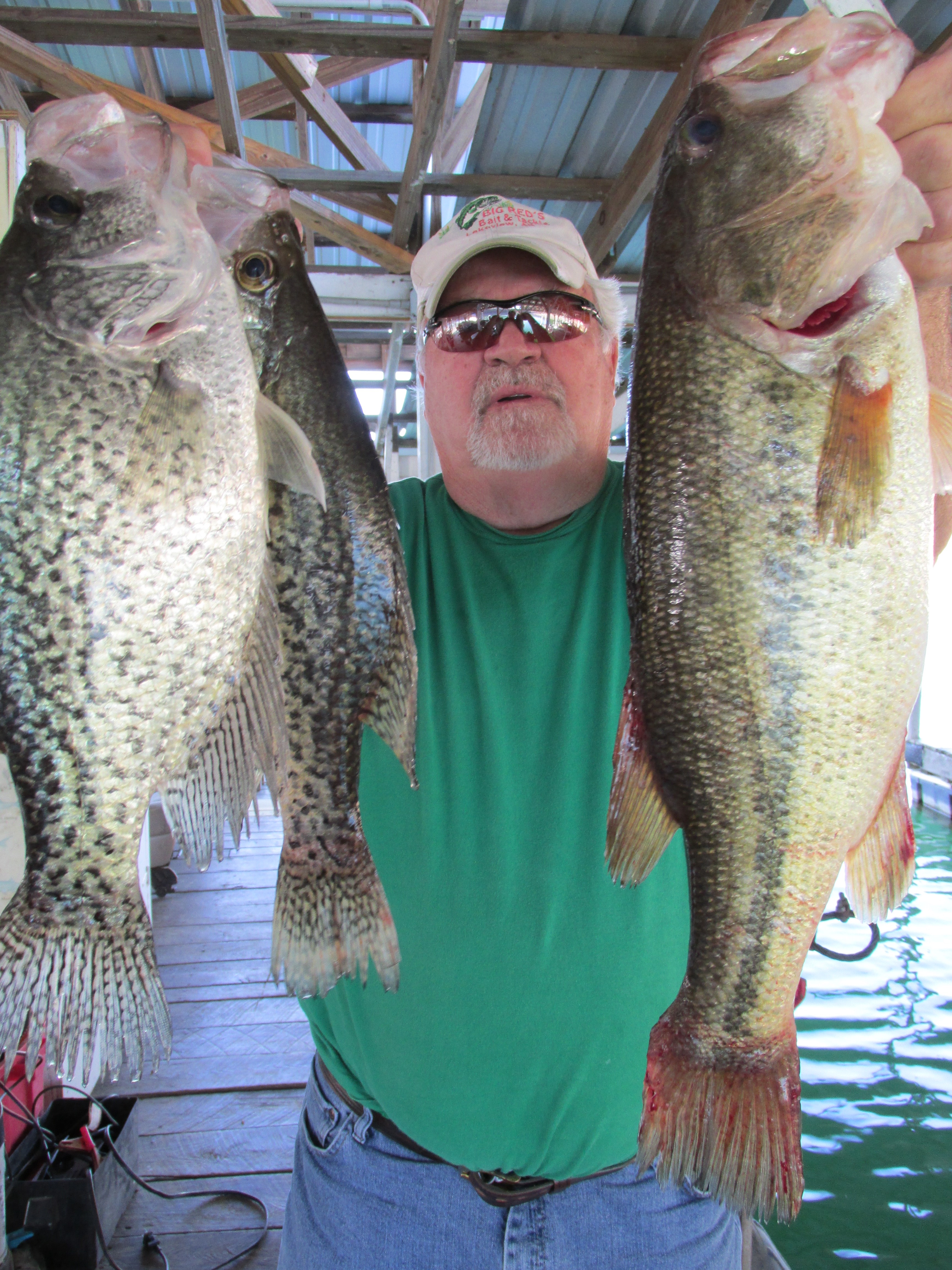 The lake level is 554.78 and rising very slowly. They just quit generating completely here but are running the chain of lakes hard to protect Branson Landing. Suprise suprise. They always do this just when the spring rains are in full force. The rules need to be reviewed and changed. I found 72 degree water in Red Bank yesterday and the female crappie were pre-spawn biting. They were full of eggs and ready to move to the bank. The males are already there. The male bass moved to the bank by the hundreds yesterday and are everywhere. The big females are still out in open water near brush or under docks. The carp are moving far back in the creeks to spawn as are the bluegill. The big crappie will spawn first and then move to cover to feed on the the new bait fish which will do the same thing. A lot of fish were caught yesterday. We will see what the cold front coming in Friday does to the bite. I do not bed fish but if you do a gitzet is the best lure for bass and wear good sunglasses. Blackburns still has the best prices on both boats and cabins with no charge for your first boat stall. Yes, we do promote catch and release here and are not impressed by dock floors full of dead fish. Posession limits are twice the daily limits. The Corps of Engineers just renovated the swimming beach at Cranfield with new sand and it is beautiful. It is next to the campground with restrooms, showers pavillion and playground and is one of the best beaches on the lake. Others good ones include Bidwell point and Panther Bay. This area is centrally located and is very close to Mountain Home, dining and shopping.