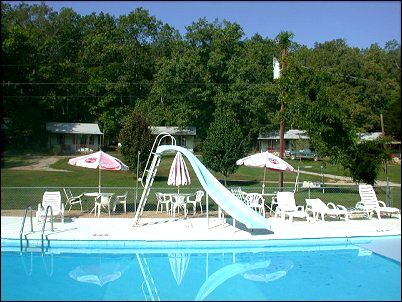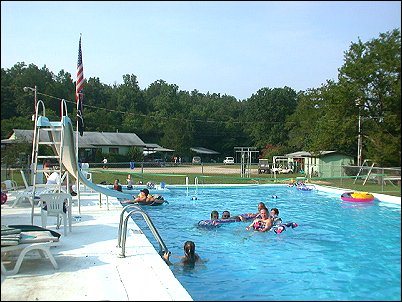 Pool from one bedroom cabins. Shows pavillion and basketball courts. Pool is 30x60 and much bigger than most.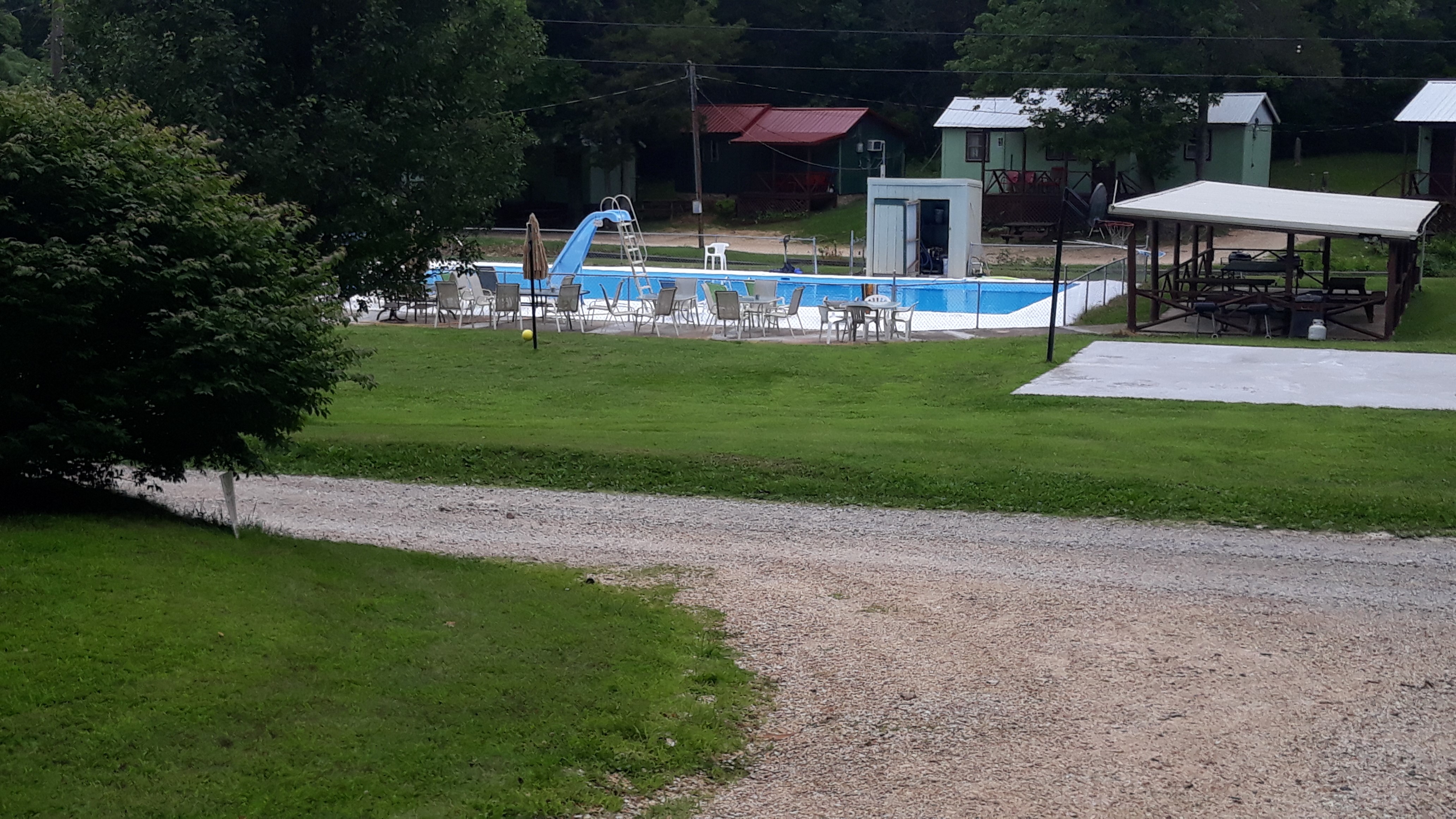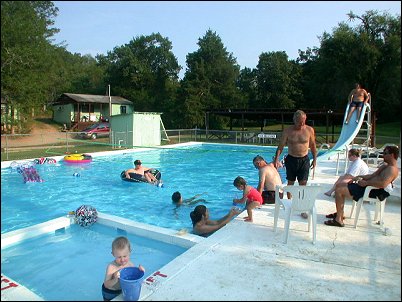 The large swimming pool stays open 24 hours a day, 7 days a week all season long. There is also a kiddie pool for the little ones! The pool tends to be the highlight of many vacations at Blackburn's Resort.

Yes, it is the simple activities that all ages enjoy together which are most remembered. What starts out seeming like a dull day ends up going by in a flash before you know it. Parents finally get to relax by the pool while the kids get to tear around at full throttle!
We keep our pool very clean. At the beginning of each season we drain it and paint it. The pool features easy walk-in steps at the shallow end, which is much easier for many than climbing in and out of the water by ladder. The slide is going continuously and the children love it.