Tom is very generous and gave this fish to Leonard. Leonard's first striper. Tom catches fish when most people cannot.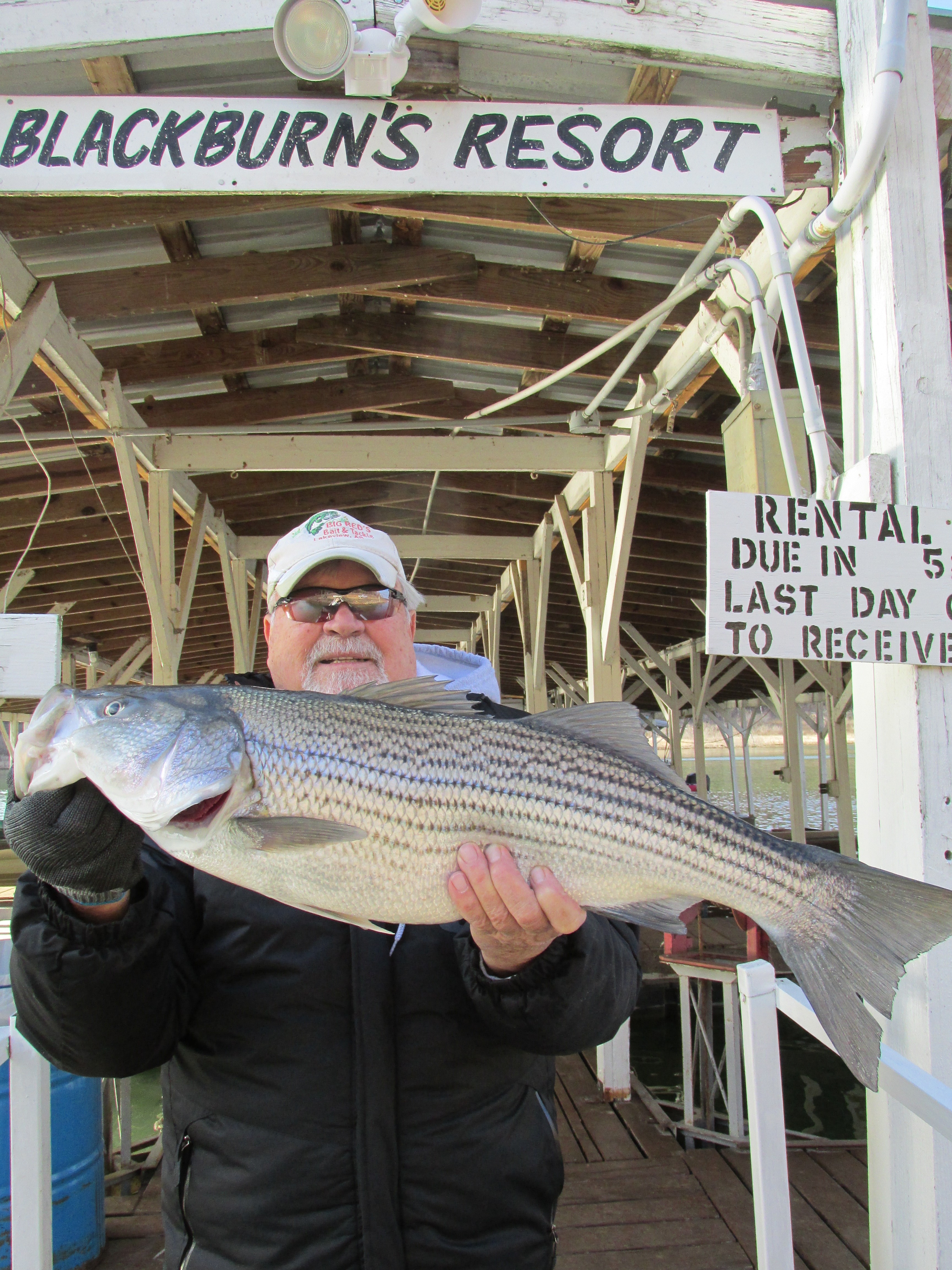 Leonard Likes those crappie.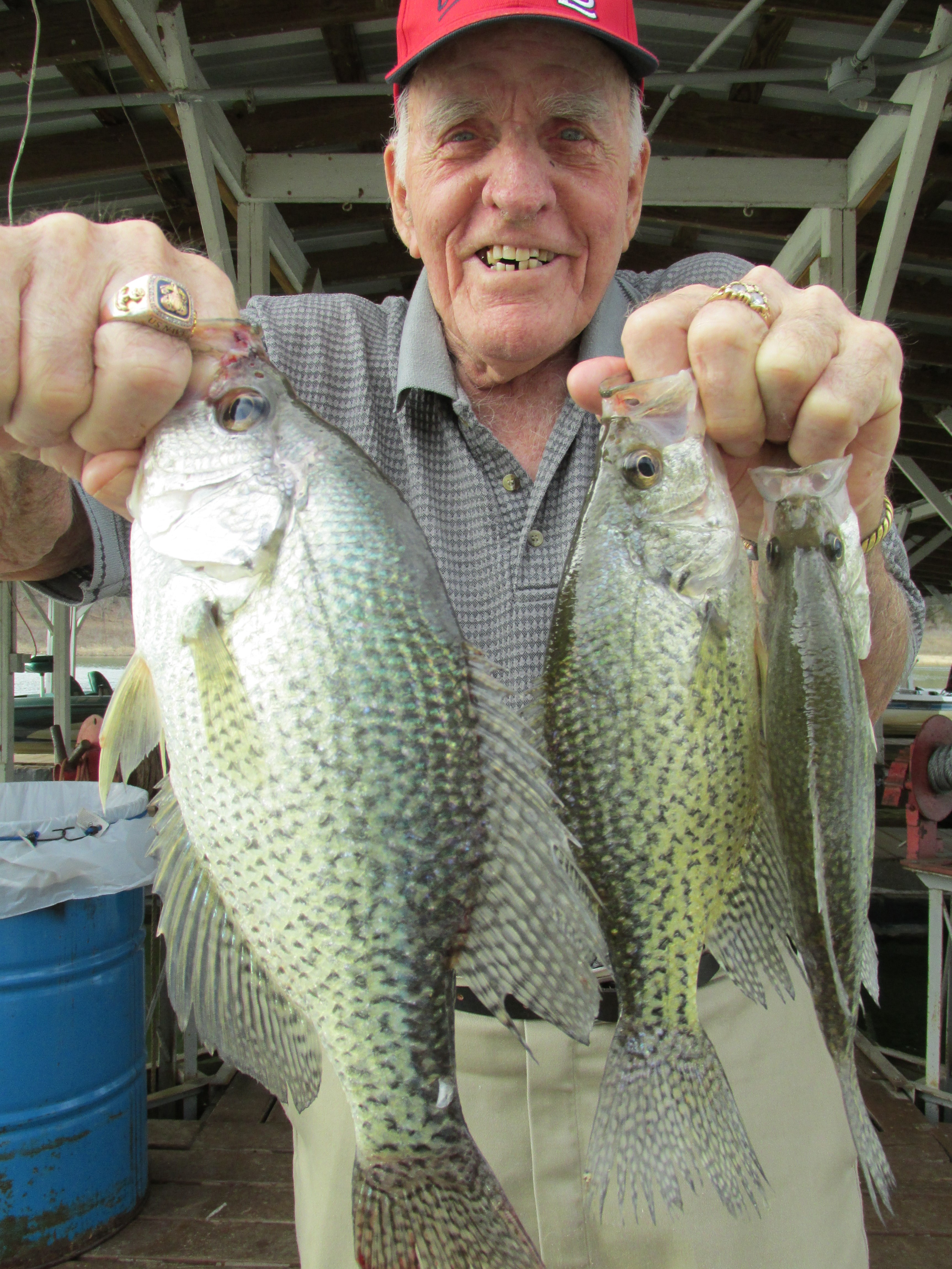 Scuba Steve and his friend Leonard Darr with a few crappie. More too.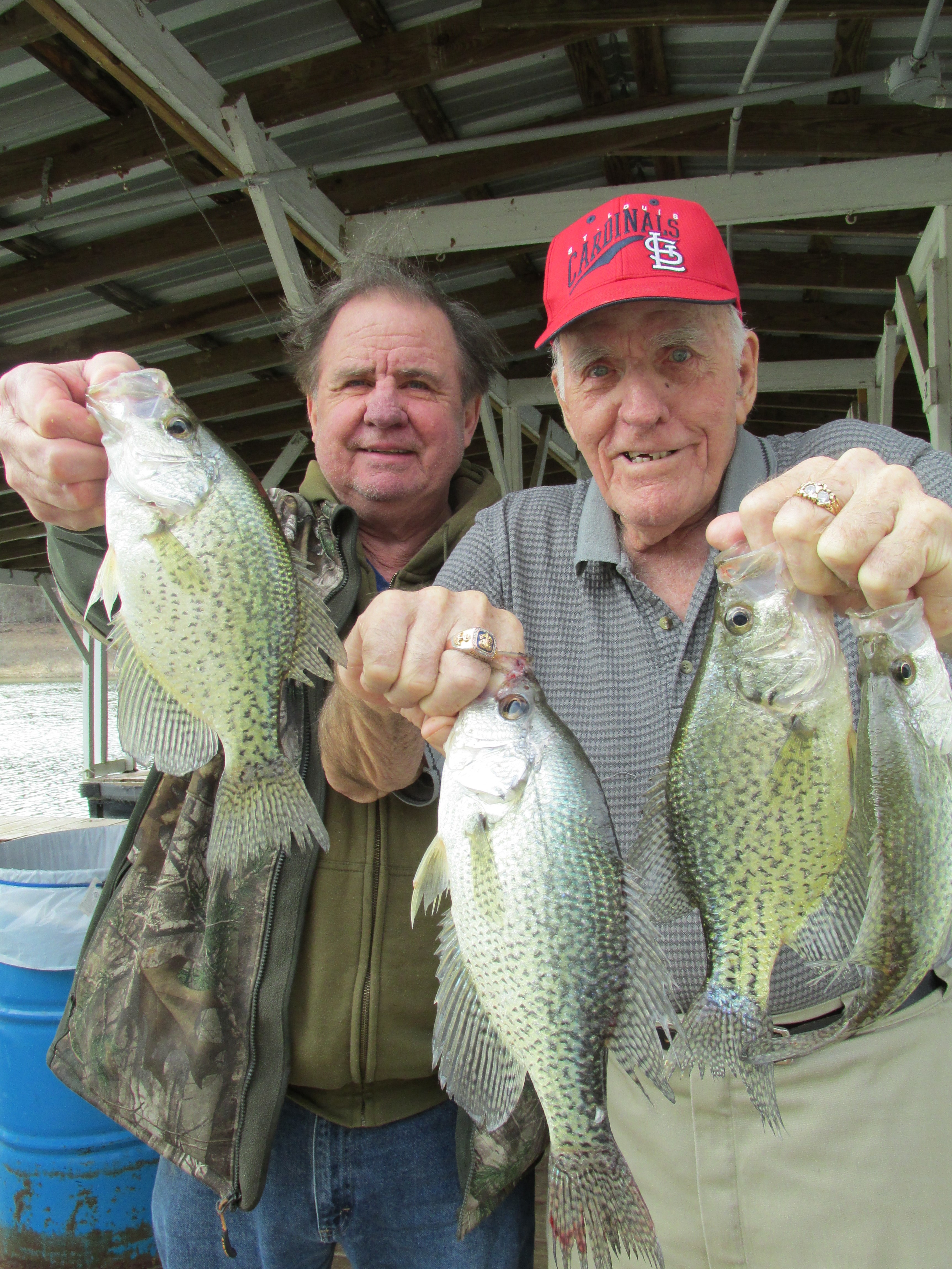 Tom Kelly with one very nice fish caight on the spoon.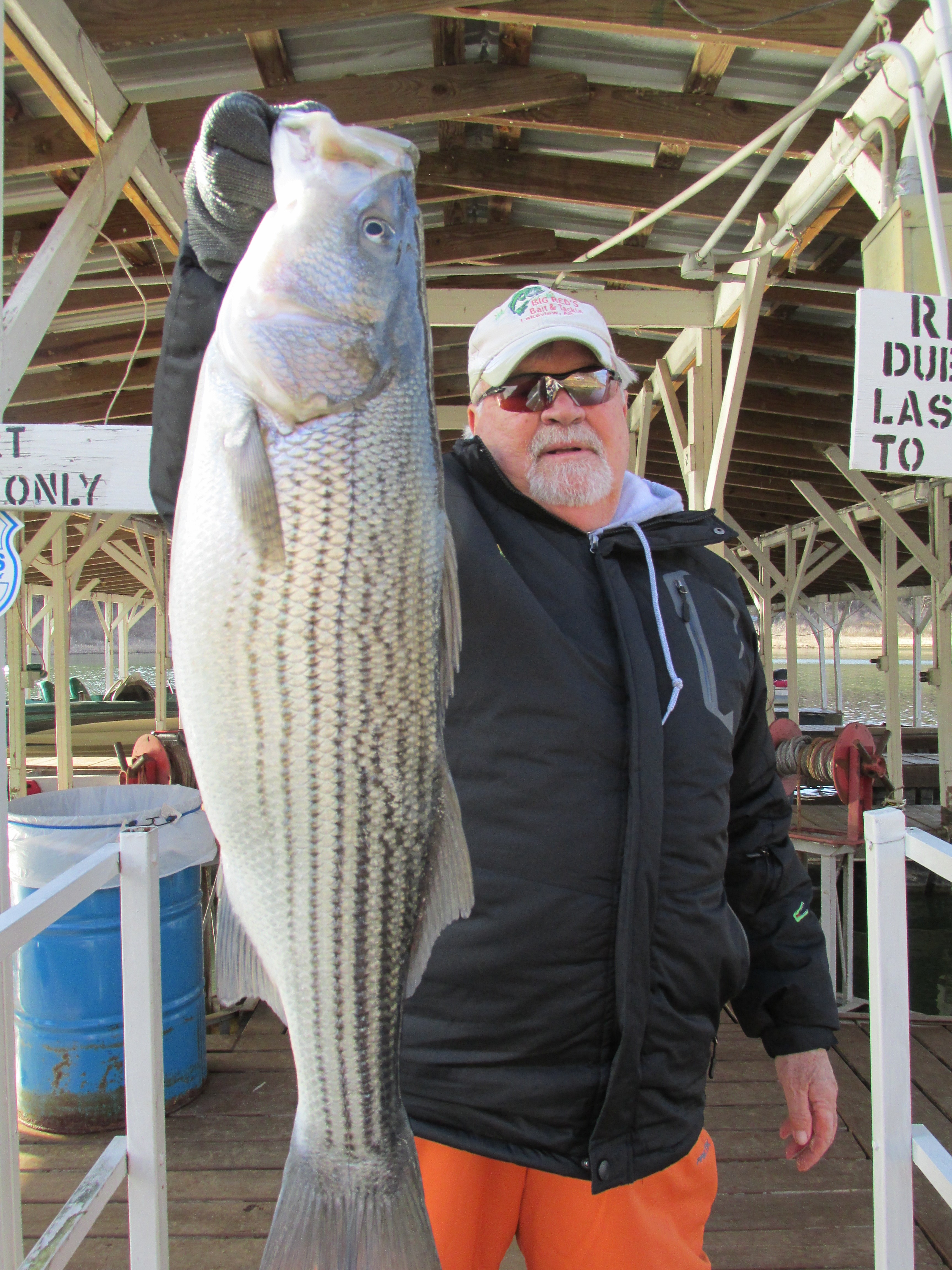 The lake level is the same. They quit generating everytime it starts to drop. Surface temperature is the same at just over 45 and the water clarity is the same as you can see your lure down about 4-feet. A lot of fish were caught out of blackburns Resort and Boat Rental on a beautiful day with highs in the 50's. Same for today. The wind layed in the eveining and the fish started biting. It was good to be out there with the days getting longer and January going away. There were a few more boats out there. We will put in another brush pile today and show you where it is when you get here. It is to get colder the middle of nest week. Reservations for spring and summer are really startying to pick up. Give Debbie a call and reserve both your cabin and boat. No price increases this year on anything but you will see a lot of improvements. We will not charge you too much.